INTERNATIONAL RULES
______________________________________
None At This Time.
MUAY THAI RULES
______________________________________
None At This Time.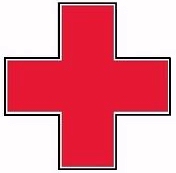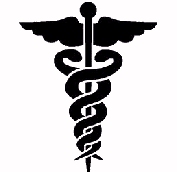 FIGHTERS MANDATORY REQUIREMENT
All Fighters are required to have a FULL Fighter's Physical "PRIOR" to their ARRIVAL to this years IKF World Classic, by a Licensed Physician (MD OR DO).
IF YOU WISH TO HAVE IT DONE AT WEIGH-INS YOU WILL PAY THE DOCTOR DIRECTLY AND THE FEE IS $50.00 - CASH PAYMENTS ONLY.
You must bring your "COMPLETED" Physical Form with you to the Tournament registrations and present for approval to the IKF Physician conducting your pre-fight physical at the event weigh-ins & check-ins on Friday.
YOUR IKF PHYSICAL FORM CAN BE ATTAINED BY CLICKING


CHANGING DIVISIONS AFTER YOU REGISTER
During the final weeks of Registration we will begin posting requests on "MOST" of the fighter brackets of 3 or less fighters. Our GOAL as a "TOURNAMENT" is to hope each and every fighter fights AT LEAST TWO TIMES over the weekend. However, sometimes this is not possible due to the number of fighters surrounding the noted divisions. Still, where we see an option to accomplish this, we will post a note below your name, or, have you already moved into a proposed "Catchweight (Combining 2 weightclasses and moving the bottom weight up and the top weight down) in hopes you are in an actual "TOURNAMENT BRACKET".
As we begin matchmaking Please be aware of these important
"IKF TOURNAMENT MATCHMAKING RULES"
If you are wanting to request to move from where you are currently seeded to another bracket or rule style.
ONCE YOU ARE ALREADY REGISTERED

You cannot move from your originally registered division / weightclass or rule style once registered UNLESS there are:

NO OTHER FIGHTERS in your division / weightclass.
The division / weightclass you are "REQUESTING" to move to has equal or more fighters who all have equal or greater skill level as the division you originally registered in.




MATCHMAKING AFTER October 7th, 2020.

If there is NO OTHER FIGHTER in a fighters bracket, he/she can move to a different weightclass or rule style at any time.


If a fighter has at least 1 matched fighter in their registered bracket, they cannot move unless there are 4 or more other contenders in the division they are requesting to move from.

Since this is a "TOURNAMENT" we try to make it a "LEGIT" TOURNAMENT match up.
Meaning we try to assure that to become a "TOURNAMENT" Champion, that fighter will fight a minimum of 2 times to win the Title.



If the division has 4 or more other fighters, the requesting fighter may ONLY move to another division if it has;

MORE Contenders in it.
The experience level of those in the division the fighter is moving to is greater than the bracket they are requesting to move out of.
MORE FINALS MATCHMAKING INFO CLICK HERE!