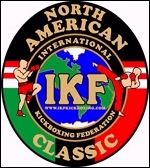 2005
IKF
NORTH AMERICAN
CLASSIC
AIRPORT INFORMATION
---
Airport Code: MCO
The hotel is located 17 miles from the airport and there is a $12.50 per person Shuttle Fee one way.
Or $25 Round Trip (Discounted for us from $29.00 with coupon below).
We suggest Large Teams should rent a van if desired.
It may cost less depending upon the number on your Team.
---
2005 Championship Finals Page
2005 Main Tournament Page - 2005 Finalist Page - 2005 Finals Page - 2005 Finals Officials - Tournament Rules
Main USA Nationals Page - IKF Home Page