Sifu David A Ross is an internationally recognized instructor and one of three senior disciples of Grandmaster Chan Tai-San. Prior to meeting and becoming a student of Master Chan, Sifu Ross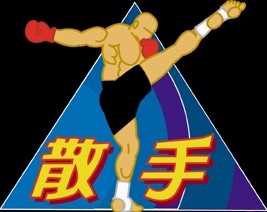 had also studied Hung Ga kung-fu, Taekwondo, Hapkido, and Jujitsu.
Sifu Ross has been teaching people to defend themselves for over 14 years and is personally dedicated to guiding each and every student to achieve their personal best. As coach of the NYKK Team, Sifu Ross only hopes he is able to pass along the wonderful knowledge and techniques he learned from his teacher. So far, he says he has been extremely lucky because the team has given 100% of their effort and attention and have come quite a long way.
New York Kung-Fu and Kickboxing
"The Home of Champions"
43 W. 24th Street (3rd floor), NYC 10010
Phone (212) 242-2453

Also Check out this page
HERE!
---
BACK TO IKF PROFILE PAGE CLICK HERE