Too often, people think they can take a short cut and achieve the goals they desire.
Worse yet are those people who look at what you've accomplished and think they could have done the same thing...
So I always ask them, "So why didn't you?"
In all, these individuals find out that there are no shortcuts to accomplishing short or long term goals. All take hard work and persistence.
However, it goes further than just showing up day after day. You have to perform, and perform well.
People respond to Action, but it's the type of action that brings success and some times it's the attention to little things that make up the larger accomplishments...
As an individual named Perry Paxton once said,
"Excellence is in the details. Give attention to the details and excellence will come."

Is It YOUR TIME To Be An IKF World Classic CHAMPION?!

If So, We Look Forward To Seeing You in Orlando This July To "Walk The Walk!"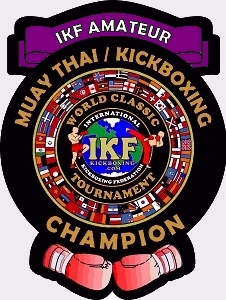 MORE WORLD CLASSIC NEWS...
What Did You Accomplish?
Years from now many of you will be asked "What did you accomplish as a Muay Thai fighter or Kickboxer?" Many will "Talk" about what they did, but few will be able to PROVE what they did unless they were once an IKF Champion. Accomplishments can be


many, but being a part of actual HISTORY, that can be referred to is something far greater. The question years from now will be, "Where can you prove your accomplishments?"
The Great Muhammad Ali once said, "I hated every minute of training, but I said Don't Quit! Suffer now and live the rest of your life as a Champion!"
We know with today's economy there are some fighters and trainers out there wondering if they can make it to this years IKF World Classic in Orlando, Florida, USA. Yes, these are tough times for many. However, as Ali suggested in his quote, the possibility of living the rest of your life as a Champion, really has no price.
This years event will be no different for the IKF. We will spend well over $20,000 in awards and gifts as we always do and thousands more on the venue and additional promotional needs of this tournament. The same sponsors who have been with us for years are still a part of this 15th year. Yes, it's been 15 years since the first IKF Tournament. One of the best things about this Tournament is that the registration fee has been the same for the last 12 YEARS of only $55.00, For Point Muay Thai Kickboxing the registration fee is also $55.00.
Over the years, many of you have grown with this prestigious event. Many have went from fighter to trainer and brought their own fighters to the event as they watched them fight for their dream of becoming "Set in Stone" as an IKF Tournament Champion. No other tournament keeps the past records that the IKF Tournament system does. Whether you were a contender or a Tournament Champion, ALL OF YOUR results are listed on the Past IKF Tournaments Page as individuals who "Walked The Walk!"
When you become an IKF Champion, as Ali said, you will indeed,
"Live the rest of your life as a Champion!"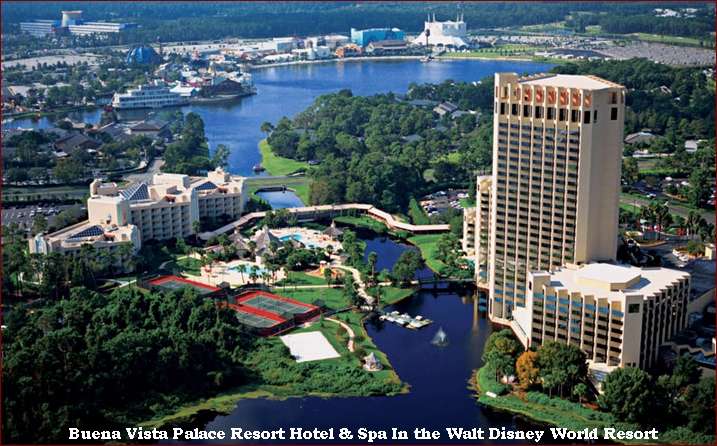 Buena Vista Palace Resort Hotel & Spa
In the Walt Disney World Resort
"A World Class Venue For A World Class Event!"
Orlando, Florida, USA



MORE WORLD CLASSIC NEWS...
Prestigious Venue
First Class Awards
AND MORE!
These Things Alone Strongly Separate The IKF World Classic Tournament From Any Other!
We hear it every year, and this year is no different...
"The IKF tournament is too expensive to attend."
As we have Always said, "If It Was So Easy... EVERYONE Would Be Doing It!"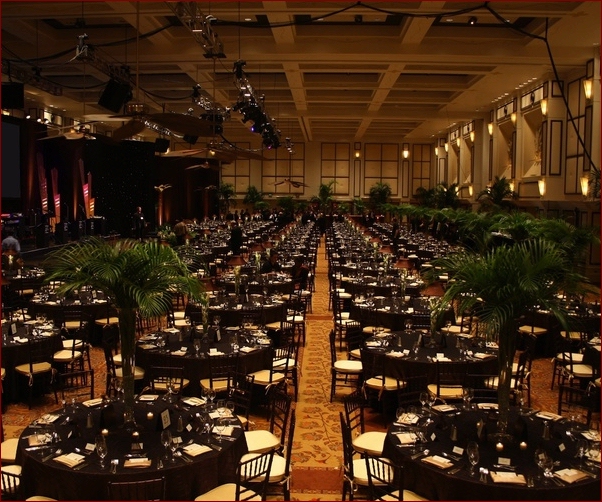 For those questioning the hard work alone to prepare for such an event, or the expenses such a goal or dream will cost you, and of course, the trip itself to Orlando, Florida just be a World Classic Contender, keep in mind the IKF has realized this from the start, year after year. We do not make it expensive just so individuals with deep pockets can attend. There is a strong reason WHY the IKF World Classic is held at a FIRST CLASS Venue EVERY YEAR!
If as a fighter you have not realized this yet, we are sure many of you trainers have. Many amateur fighters may never get the chance to compete at such a World Class venue, let alone, the chance to contend equally among their peers for a World Championship Tournament Title. Sure, the IKF could put this event in a far less expensive location, smaller venue, less prestigious. in fact, the first 3 years of the event, those were exactly the type of venues the IKF selected for the Tournament. However, as with ANY and EVERY project, the goal is to make what your doing better and better EVERY YEAR! This is something the IKF has done... EVERY YEAR!
Due to some breaking up of experience and the addition of more ways to compete (Novice, A Class, B Class, Senior, etc. etc) other Tournaments have surpassed the IKF in "number of participants.' However, we knew this was a number that would eventually be held by other tournaments, especially when you break your potential champions into 3-5 different classes. Other tournaments add in all kinds of different rule styles or fight sports (Kickboxing, Muay Thai, MMA, Grappling, Point Fighting, Forms, etc. etc.) to get their high number of participants. We are not mocking all these marketing tactics to attain higher participation numbers. All are great ideas to get more and more participants to be part of the fight sports.
However, the only change you will see from the IKF World Classic now is the addition of the Novice Class (Fighters with 3 fights or less) added at the 2013 World Classic. Those who win the IKF World Classic "Novice" division will be awarded a Championship Trophy Cup - (Click here to see) as the IKF World Classic Title BELTS are reserved for the OPEN CLASS Fighhters. Don't feel let down though if you happen to win one of these beatiful IKF World Classic Trophies. These are no cheap cups of plastic. Those who saw them in the past, held one or even won one last year know that even the IKF World Classic Tournament Novice Trophy Cups were just like the IKF World Classic Tournament Title Belts... FIRST CLASS!
If you have ever attended the IKF World Classic, you are well aware that just being there is a life changing experience. You are not just among fighters who drove across town to participate because it was cheap and easy. You are among individuals who have been planning for MONTHS, and some even YEARS for this moment. Planning ahead, as all successful people do when they plan for a Goal they wish to accomplish in life. This event is life changing, and as far as your career in the fight sports goes, winning at the IKF World Classic is a Prestigious accomplishment in the arena of Amateur Muay Thai and Kickboxing!
This event though goes far beyond the fighters in the ring. This event is an experience for all who attend! Again, if you have been to an IKF World Classic, you know exactly what we are talking about... ESPECIALLY within the last 5-6 years. If you have never been, be prepared for a great experience in your life and fighting career. When you see events like the forthcoming IKF World Classic being held at the a prestigious location such as The Buena Vista Palace Resort Hotel & Spa In the Walt Disney World Resort in Orlando, Florida, the quality of the event alone speaks volumes. Clearly this is why the IKF World Classic is in its 16th year.
THINGS YOU MAY NOT KNOW...



The IKF Tournament was the FIRST EVER Open Muay Thai & Kickboxing Tournament in the United States.

When the IKF Tournament was introduced in 1999, it was the only such Fighting Tournament open to 3 different rule styles in North America.



Promoters of the IKF Tournament do not have fighters participating in the event as all the other Tournaments do.
This eliminates any "Perception" that some fighters may get a better seeding in any of the brackets.


The desire of the IKF is to make the Tournament a "Destination Location" for your family and friends as well at a special reduced rate.
Thus the reason we select the venue in vacation locations such as Orlando Florida.
Hotel info page Click Here.

In doing so, we make sure the resort is able to give us a reduced rate for not just the fighters and trainers, but for ALL Family, Friends and even the Fight Fans. All you have to say when booking your room is that you are booking under the IKF Kickboxing Room Rate. You can book at the IKF Rate 5 Days Prior the the Tournament and 5 Days After. (July 7th Thru July 18th, 2014) There are only a limited number of "Additional Room Nights" Available outside our IKF Event Date Room Block, So you need to book these early while they last. Don't just make it an Event, Make It A Vacation!

There are "7" places to get food at the resort.
Aside from the obvious of the Disney Parks and Universal Studios, there are a lot of other things available right at the resort itself.

3 Heated Pools, 10,000 Square Foot Spa And Salon With More Than 60 Treatments And Services, Video Arcade, Whirlpool, Fitness Center, Pool Concierge, Tennis, Volleyball And Basketball Courts, Children's Playground, On-Command Movies, Sony Playstation, And MSN® TV and don't forget, right across the street is DOWNTOWN DISNEY!

Each Guestroom includes, Mini In-Room Refrigerator, In-Room Electronic Safe, Hair Dryer, High-Speed Internet Access - Wired And Wireless Internet Access, Clear By Jean Jacque - Bathroom Amenities, Coffee Makers, Iron And Ironing Board, Microwaves (Resort Building Only). and more.



EVERY fighter who arrives in Orlando and makes weight to compete will receive a gift bag with items worth double if not triple what they paid for their Tournament Registration fee.


The IKF makes sure all the Awards, Gifts, Merchandise as well as all the Tournament Operating Equipment arrive at the Venue long before you will arrive.

Prior to this, every award (Belts, certificates, plaques, etc.) is fully inspected prior to leaving the IKF Headquarters in California.
The road trip from California to Orlando Florida alone will cost over $9,000.00 this year.

This expense is a small portion of what the IKF spends on this event "FOR YOU, The Contenders" as well as all the trainers, each and every year.



This year the Ballroom Space for the 2014 IKF World Classic 22,000 Sq. Ft. In Size!

The main Venue Room is over 18,000 Sq. Ft.
Additional space for Officials, Seminars, Point Kickboxing, Merchandise Storage etc. will take up another 5,000 sq. ft.



The IKF Knows how important "Warm-Up Space" is to EVERY Fighter and Trainer. For this reason, our Fighter warm-up area is alwaysa large space.

Our goal is to give every fighter a vast area to warm-up in.

We will have over 7,000 sq. ft in Fighter warm-up area.



FIGHTER SECURITY AND SAFETY!

Our entire ring area (The Pit) is fenced off so that only fighters, trainers and event staff can enter.
Look at the Medical staff at ANY OTHER tournament Event. We can assure you, they will not have a FULL MEDICAL CREW for EVERY RING.

Our medical staff bill for the Tournament (Doctors, Ambulances, Paramedics, Triage Room, etc.) is over $12,000.00. No corners cut here.
We have a FULL Medical Team for EVERY Ring.
We have TWO Ambulances parked at the venue during the entire tournament and 3 full paramedic crews, one for each ring.
Every Fighter is given a complete pre-fight physical before each of their bouts.
Every fighter is checked by one of our 6 Event doctors as soon as they exit the ring after their fight.
Every female fighter is required to take a pregnancy test.
If a fighter loses by TKO, KO, injury etc. and is required medical attention, they are issued a medical suspension until checked by an MD and complete their suspension time.
We are the ONLY Tournament that has has Fighter Medical Insurance for EVERY Fighter!



Much more than the fights!

As it is every year, there will be a load of booths that will be stocked with items such as event merchandise to fighter equipment. This gives the attendees much more to do while at the tournament, and all of the booths are inside the fight venue ballroom area so you won't miss any of the action if you decide to do some shopping.
As you can see, there are A LOT of reasons why the IKF World Classic is the most Prestigious Tournament for Amateur fighters today.
It's not easy work for us, and we certainly don't skimp on the expenses to make it the tournament it is for all of you.
We have learned a lot of lessons over the years and taken a lot of great advice from many who have attended the World Classic.
We will continue to learn more, do more, and continue to improve this event every year, for all of you.
As Aristotle said,

"We are what we repeatedly do. Excellence then, is not an act, but a habit."


We hope to see YOU in Orlando this July to "Walk the Walk and Bring it On" with others who realize, a belt is not just a belt, and there are many to win around the world.
However, there is only
ONE World Classic Belt!
| | | |
| --- | --- | --- |
| | | |
Quality! Passion! Commitment! Sacrifice!

Bring It ON!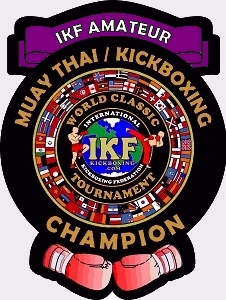 ALL PAST IKF TOURNAMENT RESULTS - CLICK HERE

FOR ALL 2014 IKF WORLD CLASSIC EVENT INFO - CLICK HERE!