Posted MAY 19th, 2001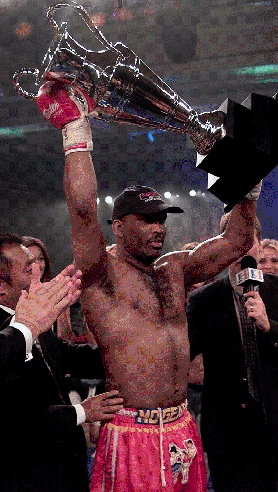 After 3 rounds In the Championship Bout, It was a Majority Draw...
So In a "Do or Die" Extra Round Judges Shirley & Mullens gave the round to Smith 10 to 9.5 while Judge Moretti had it 10-9.5 McDonald.
A Spectacular K-1 USA Split Decision Victory for Big
Maurice Smith!
CONGRATULATIONS
Mr. SMITH!
You "ARE" The
"PEOPLES" CHAMPION
As Well!
---
Posted 5-7-01
Pictures From This Event will Be Added Later In The Week.

Smith Edges McDonald
To Claim K-1 USA Crown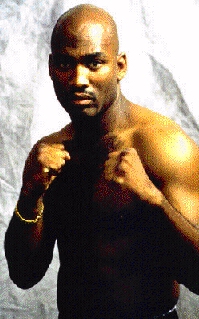 Las Vegas, NV, USA: There were those who questioned him and those who praised him, however last Saturday night, the man who has accomplished more than any fighter in a fighting ring (From Kickboxing to NHB...) added yet one more trophy to his wall of accomplishments. Maurice Smith (Right, Seattle, Washington, USA) won a close, "EXTRA ROUND" decision over the Darkhorse Surprise of the tournament, Mike McDonald of Canada, to claim the May, K-1 USA Title! Yes, we said Extra Round and yes, we said "Darkhorse Surprise..." but we'll get to that in a moment...
The K-1 Promotional Team of Scott Coker and Mike Sawyer along with the production staff at the Mirage Casino of Las Vegas left nothing out as they promoted one of the greatest events ever in North America at the Mirage Casino in Las Vegas Nevada, USA this last Saturday night, May 5th. It was the K-1 North American Championships that brought together 8 Super Heavyweight fighters from around North America with a strong and supportive undercard that at times, stole the show. There were 15 bouts in all, 7 of them being the K-1 Tournament Bouts and 8 of them being a dynamic undercard. The undercard featured 3 Amateur bouts and 5 Pro bouts. Of the undercard bouts, the 2 we featured in last weeks post turned out to be the best bouts of the night as Pro MuayThai fighters Alex Gong faced off against Duane Ludwig and Angela Rivera rematched with Trisha Hill. The Hill - Rivera bout happened after the K-1 final bout and for those of you who left, you missed the GREATEST Woman's Bout Ever! And yes, we said EVER!!! Not just because it just happened last weekend. We truly do mean "The Best EVER!" Those there would agree 100%! Next time, Stay in your seats until the end!
More on these 2 bouts and all the others that made up the DYNAMIC K-1 USA Undercard, later this week.
On this night, the focus was on 8 warriors who were invited here to do battle in the ring to see who would be the best on this night. To see who would be crowned K-1 North American Champion! There were questions raised about everyone in the tournament, many questions... Does this guy have the endurance for the entire tournament? Will the other guys jaw hold up or will his opponent knock him down? Would this guy freeze up again and will this events Darkhorse shine some light? Will the teacher get revenge or will his opponent beat the teacher too? Could this guy take a punch and could this guy give one? Is this guy too old and is this guy too inexperienced? In the end, all these questions were answered and more as we end another event in another city under the title of "K-1!" Lets get to the event...
TOURNAMENT BOUT QUARTER FINALS


TOURNAMENT BOUT #1
DUKE ROUFUS Vs TOMASZ KUCHARZEWSKI:


Kucharzewski (Right) had stopped Roufus' student Jason Johnson in last years K-1 USA, so many looked at this bout as the so called "Teachers Revenge." As expected, Roufus (Left) came out on the attack and gave the crowd what they wanted in quickly knocking down Kucharzewski early in the first round. This was followed by 2 more knockdowns that eventually ended the fight. Teachers revenge was sweet and Kucharzewski will now need to pick on someone else's student. Were hoping to see him matched up against Johnson again someday. If so, we'll bet on Johnson. His loss last year to Kucharzewski has matured him greatly and were sure he's singing those words... "Hey Kucharzewski bring it ON!" Simply put, Kucharzewski was very out of shape and simply no challenge for Roufus. who walked away with an easy opening round victory.


TOURNAMENT BOUT #2
MICHAEL McDONALD Vs JEAN-CLAUDE LEUYER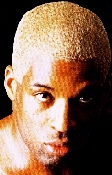 Leuyer (Right) has always been known for being a slow starter and he's often fared well in bouts of 5 rounds or more, but in a short 3 round fight, he just needs to get into his groove quicker.Leuyer was truly hoping this K-1 would end better than the last one. He went in as a heavily favored fighter against what K-1 called the "Darkhorse" of the event, Paul Lalonde. Lalonde, the unknown fighter at the time, stopped Leuyer in the opening round that put an end to his K-1 Title hopes. Leuyer hoped for revenge this time but standing in his way was McDonald. Maybe Leuyer should have focused on McDonald (Left - Above) more because it appeared as if McDonald had his way with him. However McDonald had more problems with the officials than Leuyer. In the opening round there was the bad knockdown call that was called after an inside leg kick swept him to the canvas. The referee gave him a standing 8 count which could have easily cost him the bout. (In the referee's defense, maybe the rules being used required a mandatory 8 count by the referee if a fighter's gloves touch the ring floor, or if a fighter is knocked down by a leg kick, we weren't sure.) Regardless, none of the judges scored it as a knockdown but 2 of the judges did let Leuyer have the round because of it.
There was no doubt to us that McDonald beat Leuyer in a minimum of 2 of the 3 rounds, yet to everyone's surprise, judge Dalby Shirley gave the win to Leuyer 29 to 28.5. The other judges, Al Lefkowitz gave it to McDonald 29 to 28.5 and judge Jeff Mullens gave it to McDonald 30-28 giving McDonald a surprising Split Decision victory over Leuyer. The event was using the 1/2 point scoring system which allowed this bout to appear closer than it was.


TOURNAMENT BOUT #3
MAURICE SMITH Vs PEDRO FERNANDEZ

For Smith, his round 1 bout matched him up against past K-1 competitor Pedro Fernandez of Mexico. Fernandez is remembered from entering the ring at the first K-1 USA against Rick "The Jet" Roufus and simply freezing up before eventually being knocked out cold by Roufus. Since that bout, Fernandez has been on a winning streak that included his recent TKO win earlier this year over Raul Gonzalez of Mexico City, Mexico to win the IKF Mexico National Title in a great performance in Tijuana.
However last Saturday night, this Fernendez was no where to be seen as he froze up once again under the bright lights of Las Vegas against Maurice Smith. It appeared as if Big Mo just wanted to move easily to the finals as he never went for the knockout blow on his way to a unanimous decision victory over Fernandez, 30 to 27.5, 30 to 27.5 and 30 to 27.5.



TOURNAMENT BOUT #4
GUNTER SINGER Vs PAUL LALONDE


We feel we owe Gunter Singer (Left, 230 lbs of Los Angeles, CA via Austria or Australia, both have been listed in his various bios) a half apology. OK, let us explain the "Half..." As we've reported before, Singer has been an unknown to everyone. No one was able to confirm his fight record that was 20 and 0 with 18 KO's about 3 years ago and had grown to 38 - 7 and 2 with 28 KO's by about March of this year. Making it even harder to determine where those extra bouts came from was the fact that he's told everyone he hasn't fought in the last 2 years. Adding to it all were his claims of an IMTF (International MuayThai Federation) World Cruiserweight Title which the IMTF couldn't even confirm. Going into the event, we gave him the benefit of the doubt and only hoped for the best. His picture that accompanied his bio showed a trim and polished Singer with a ripped 6 pack stomach. However, at weigh-ins, it was clear that if such a look ever did appear on Singer, it was many years ago.
Singer's opponent, Paul Lalonde (Right - Above, 245 lbs of Canada) was last years (August, 2000) K-1 "Darkhorse." (as he was called in Saturday's May 5th K-1 USA Program) Last August Lalonde upset his first round opponent Jean Claude Leuyer who was heavily favored to beat him with a first round stoppage. However it's hard to believe this was the same Lalonde this year. We thought Singer was soft around the middle and needed some cardio training but a look at Lalonde proved he needed it even more. It was sad to see that neither of these 2 fighters looked anything like the ripped and cut K-1 contenders of the past. Special note... Guys, your going to appear in one of the Biggest and Greatest Fighting Events Ever... K-1!! "GET IN SHAPE!" This bout matched the 2 lowest seeds of the tournament together in the last bout of the first round. After a sluggish round 1 that saw BOTH fighters winded greatly, all 3 judges gave it to Lalonde 10-9.
Roll the presses everyone...Here's the news for you all... Round 2 was where we ate our words! All our criticism of Singer and his ability came tumbling down with what your about to read.... About 30 seconds into the second round, Singer clocked Lalonde with a solid right hand and buckled his knees. He followed this with "14" yes, FOURTEEN Unanswered punches to Lalonde's head before referee Chuck Simonini finally stepped in to call the fight at :57 seconds of round 2. Singer had shut all his critics mouths for the moment!! He may not have come in looking his lean and mean self with a six pack stomach as his picture in his press package showed but he did come with a "PUNCH!" And it landed Strong! For the moment, Singer was on top of the world as he not only made it to the Greatest Show on Earth but he "Walked the Walk" one step more with not just a win, but a "Victory By KNOCKOUT!" Mr. Singer, you got our attention, what's next?
__________________________________________


TOURNAMENT SEMI FINALS


TOURNAMENT BOUT #5
DUKE ROUFUS Vs MICHAEL McDONALD
In McDonald's 2nd bout of the night he truly walked into the ring as the underdog against Duke Roufus. As mentioned, Roufus had made quick work in his first round bout against the one fighter who many thought would give him the most trouble, Tomasz Kucharzewski. By the time Roufus faced McDonald, he was still fresh and well rested where as McDonald had already went 3 full rounds against Leuyer. If anyone was betting now, their pick was for Roufus for those reasons alone. Round 1 appeared to be a coin toss as neither fighter dominated the round. Judges Robert Hoyle and Dalby Shirley gave it to Roufus 10-9.5 while judge Dave Moretti gave it to McDonald 10 to 9.5. In round 2, McDonald threw a wild right hand that "Completely Missed" Roufus (Clearly confirmed by the in-house instant replay) yet Roufus fell back from being off balance from a strike he threw a split second earlier. Referee Ray Balowitz mad a bad call to give Roufus a standing 8 count which cost Roufus the round and possibly the bout as well. Judges Moretti and Shirley gave the round to McDonald 10 to 9 while Hoyle gave it to McDonald 10 to 8.5. Round 3 was a clear coin toss other than the "BIG" uppercuts that McDonald scored on Roufus that snapped his head back with violent force. Regardless, Roufus took them all as if he wasn't fazed at all and the round lasted out. These might have been the deciding factor that brought all 3 judges to give the final round to McDonald, 10 to 9.5. In the end, Judge Hoyle gave the bout to McDonald 29.5 to 28, judge Moretti gave it to McDonald 30 to 28 and judge Shirley gave it to McDonald 29.5 to 28.5. It was a war that took a lot out of McDonald but he still had one bout to go. He was the surprise of the Tournament so far and many wondered what he had left after 2 great bouts.


SEMI FINAL BOUT #6
MAURICE SMITH Vs GUNTER SINGER
Although Singer shut up his critics for the moment he now faced one of the greatest fighters of all time, Maurice Smith! In all, Singer really had nothing to lose now. He already got 1 win and proved he could hit, so a loss to Smith, one of the greatest fighters of all time, wouldn't be all that bad. We wondered if we were going to see Singer act like a dear in headlights, but we were wrong AGAIN! He went into round one and looked Big Mo right in the eye and "Walked the Walk" once again. Mo smacked some jabs into those eyes but all in all Singer and Big Mo escaped round one with little energy used. However in round 2, Singer's moment of glory came crashing in as Mo decided he wanted to rest up for the finals. He landed a strong right hand to Singer's jaw and dropped him like a rock. Referee Jon Schorle waived it off without a full count and Singer laid on the ring canvas for quite some time before getting up. The bout was stopped at 26 seconds of the 2nd round. Mr. Singer, you have nothing to be ashamed about. You won a K-1 bout by KO and even though you were stopped in round 2 yourself by a KO, you can say you were knocked out by one of the greatest fighters of all time, Maurice Smith. Who knows, maybe we'll see Singer in the August K-1. But this time, we'd like to see the Singer who's in shape like in those press package pictures! You have our apology Mr. Singer.


___________________________________________________

TOURNAMENT FINAL

FINAL BOUT #7
MAURICE SMITH Vs MICHAEL McDONALD: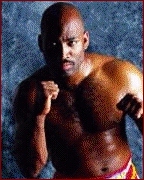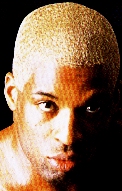 By the finals, it appeared Smith was still relaxed and fresh having reached the Championship Bout with less than 4 and a quarter rounds fought. On the other side of the ring, McDonald had a the harder journey. He had fought 6 hard rounds and many wondered what he had left for Smith. Would Big Mo open up in the final bout? If so, could McDonald weather the storms that lay ahead? We were about to see as the bell rang to begin the K-1 North American Championship bout. Smith came out more aggressive than in his previous 2 bouts however his added energy didn't match McDonald's continued pace he had kept through the entire event. where did McDonald get his energy from? If he has a new energy drink we want some of it! It was clear to everyone that McDonald won round 1. However, the surprise was the abused use again of the "half" point system that only gave McDonald a slight lead on the scorecards. All 3 judges, Dave Moretti, Dalby Shirley and Jeff Mullens gave it to McDonald 10 to 9.5.
Round 2 showed McDonald still having the edge and judges Moretti and Shirley again gave the round to McDonald 10 to 9.5, however, judge Mullens surprisingly gave the round to Smith 10 to 9.5. Regardless of the judges picks though, because of the 1/2 point scoring system a quick check of the math and you could determine that this was still anyones bout. Would the half point scoring play an important but negative role again?
In round 3, Smith picked up his pace with his aggressiveness and combinations landing harder shots than in the previous 2 rounds. Still though, this round was as close as the others and could have went either way. Again, the 1/2 point system come into play in this round again because this time, McDonald was only granted the half point Smith received in rounds 1 & 2 by 1 of the 3 judges, in a round that was just as close as the others. Judges Moretti and Shirley gave it to Smith 10 to 9 with no 1/2 point for McDonald while judge Mullens gave it to Smith 10 to 9.5. After 3, the scores read 29 to 29, even on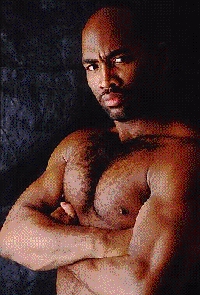 Moretti's card, 29 to 29, even on Shirley's card and 29.5 to 29 for Smith on Mullens card. A Majority Draw! As in any tournament, this meant 1 more round had to be fought.
This round was obviously the "Do or Die" round and each fighter knew it as they went toe to toe in another very close round as the others. In the end, only this round counted for the decision though and judges Shirley and Mullens gave it to Smith 10 to 9.5 while Moretti had it 10-9.5 McDonald. A split decision victory for Big Maurice Smith!
Our hats go off to "BOTH" of these great fighters
(Smith & McDonald)
and congratulations to the Champion Maurice Smith!
Mike "MachineGun" McDonald!
No, Mike didn't pick that ringname and sorry if no one likes it but we do... We picked it because of his rapid fire attacks on Saturday night and if you saw it, you would probably agree with us. Why did we say McDonald (Right) was the surprise or the "Darkhorse" of the tournament? Well, here was McDonald, the smallest of all the fighters at 209 lbs. and only 5'11" tall, yet he stood toe to toe with each opponent, Leuyer, 230, 6'3, Roufus, 220, 6'1" and Smith, 220, 6'2". Some didn't expect much from him, especially those who last saw him laying out cold in the corner of the ring at Caesars Tahoe back in 1994 after Rick "The Jet" Roufus knocked him out in a full contact rules bout. However, he only weighed 179 lbs in that bout and again, it was all above the waist rules. On Saturday, we saw a MUCH IMPROVED McDonald! In fact he was so impressive that we would suggest him to be a World Title Contender for ANY Organization! At 210 lbs, he would be a STRONG Heavyweight Contender. He may be too light for Super Heavyweight but at 210 lbs, there would be no need for him to fight for such a title. Who could he face? Maybe a rematch with former IKF MuayThai Heavyweight World Champion Duke Roufus or a rematch with current IKF International Rules Heavyweight World Champion Rick Roufus. However, money might keep either rematch from happening, but regardless, we know he's a World Title Contender, just ask anyone who saw him last Saturday night at the K-1 event in Las Vegas!McDonald surprised everyone with his excellent combinations of both hands and feet. He scored on so many things we had a hard time keeping up with them. This is why we feel he is truly a contender for any World Title. We hope to see him back in Las Vegas for the 2nd K-1 USA on August 11th, 2001!
SAME OL' MAURICE...
On his way to the K-1 USA Title, Maurice Smith seemed to have a bit of fun as well and showed once again why he is also the "Peoples Choice Champion." In the middle of one of his fighting rounds on his way to the finals, Smith paused and looked out of the ring to a yelling Ray Sefo (K-1 Japan competitor shown at right

) Sefo, as most fans do, was yelling his advice to Smith in the ring. What caused a laugh was that Smith calmly stopped fighting, turned and looked looked out of the ring at Sefo and answered back to him, "OK" and then turned back and continued fighting. He's always been that way and always will be that way... a great fighter who truly enjoys what he does while he's doing it. He just LOVES to Fight. With Smith though, it's more than just the money (Which of course is important to anyone with his celebrity status) or the prizes and the trophies, it's his pure joy of doing something he's great at.
But thats not all this Champion has to offer. Well spoken and intelligent, Smith has never been short on his quick wit and charisma. So as he approaches the end of his career in the next few years, where does such a Champion go? What opportunities lay ahead for him after fighting? Well, if our imput counts any, with his personality and professionalism, those involved with TV Production (of any kind, not just kickboxing or NHB) and or the big screen might want to seek him out. There's no doubt that he would add greatness to any production.
Check in later this week when we give you the FULL REPORT of the
Dynamic K-1 Undercard that at times appeared to
"Steal The Show!"
---
---




DON'T MISS the Next One!!!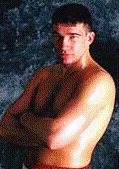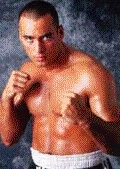 K-1 GP 2001 - 8 Man Tournament
August 11th!!!
2001!!!
Fighters From Holland, Germany, Japan, USA, Turkey, Brazil, Croatia and Belarus...
AND Joining USA's Maurice Smith will be PETER AERTS (L) and STEPHAN LEKO (R)!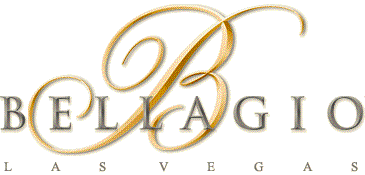 ---
Posted 5-10-01
It Was Called The
May K-1 USA UNDERCARD...
What An INSULT! :)
Las Vegas, Nevada, USA

That's right, you heard it here first. It was called an the K-1 Undercard and it was an Insult..... OK,,, maybe we better put it another way... What we mean is that to call the K-1 Undercard fights a bunch of "Undercard" bouts is an Insult! Had you worried there didn't we..... Yes, such a title would be an insult on any other event, but than again, this was K-1, and anything less than the Gladiators of the Tournament are suppose to be a lesser attraction to the BIG BOYS in the Tournament right?! Well, the fact is, is that the K-1 Undercard could have stood on its own anytime, anyday, anywhere! But the reality of it all was that this was K-1, and if not for the title K-1, many of us would have missed some of the greatest bouts we've ever seen.
The K-1 Undercard fights were a WORLD CLASS Show on their OWN!
This K-1 USA Undercard matches alone were far worth the price of admission on their own. In fact, we wouldn't be rude in saying the 2 best fights on the entire show were, you guessed it,,, Undercard Bouts. Not taking anything away from the Big Boys but none of the K-1 bouts had the "ACTION" some of these undercard bouts did. Two of these bouts we did features on the week before the event and as expected, these were truly the greatest bouts of the night.
Around the Middleweight divisions in MuayThai, as in any of the rule styles are some of the best fighters in the sport. Between the weights of 147 lbs (66.9 kg) and 160 lbs (72.7kg) the greatness scale is STACKED in every rule style, as it is in Boxing. However, the down side of this is it's hard to get these fighters matched up due to purse desires, and with their talent, who could blame them. Fighters like Dmitry Shakuta, of Belarus, (World Light Middleweight Champion) Kongnapa, of the USA - via Thailand, (World Middleweight Champion) Jason Jillian of Canada (North American Champion) or Ole Laursen of Denmark (European Champion) are the first to come to mind. However, the two MuayThai Middleweight Fighters that met last Saturday night are just as worthy of being mentioned in the same discussion and we're sure many would agree with us.... At least those who witnessed it live like we did. It takes money to get such great fighters together and over the last 2 years we know of only 1 time this has happened.
It was back on February 26th, 2000 in Milwaukee, Wisconsin, USA when Kongnapa (101-10-6 with 50 KO's at the time) of Milwaukee Wisconsin, USA via Thailand answered the challenge of Dimitri Shakuta (115-5 with 22 KO's ) of Minsk Belarus. The fight was everything it was billed to be and if not for a knockdown in round 1, Shakuta would have taken the World title that night. Instead, the 1 knockdown helped Kongnapa on the scorecards and instead of a new World Champion, Kongnapa was able to keep his title another day with a VERY CLOSE majority decision 48-46, 48-46 and 47-47. Such was the case Saturday night when the Champion threw a short left hand punch that dropped the challenger and he was given an 8 count. It proved to be the difference between who won and who lost. This particular bout went on to be one of the two best "Bouts Of The Night!"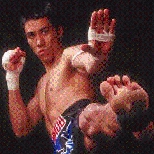 Since winning his own World Title a few years back, top ranked MuayThai fighter Alex Gong (Right) of San Francisco, CA, USA (18-3/7, 5'10" ) has never been offered a fight against some of the before mentioned fighters. In fact, his competition since has been if anything, decent at best. This of course is by no fault of his own. We know of NO fighter, especially Alex, that would, as one might say, "Dodge Anyone". What the fans need to know is that it's not just as simple as saying, "Hey Alex, go fight Kong...." You see, as great as such a fight would be,,, Someone needs to pay the bills and if the purse money isn't there, neither is the fight. However after several failed attempts with other opponents for Saturday nights K-1 event, Gong was put up against an up and coming pro that is looking for more than money right now. He's making a name for himself among his pros and seeking their respect and hey everyone... HE HAS IT! WITH A BANG!!!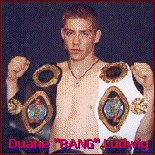 With only 6 Pro bouts under his wing, (7 after last Saturday night) 1999 IKF/RINGSIDE National Amateur Champion Duane "BANG" Ludwig (Right) of Aurora, Colorado, USA (Pro: 6-0/0, AM: 12-2/8 5'10" 158 ) entered the ring to face Fairtex.com President and World Champion MuayThai Fighter Alex "F-14" Gong. It was a surprise that Gong took the bout but the bottom line here was that Gong, as any fighter, just wanted to fight, and he wasn't about to miss K-1 USA! Why was this a surprise? Well, as the Champion, Gong, in our opinion, was entering a no win situation. His opponent was a new pro and was little known among his peers. Gong had nothing to gain and everything to lose, and he came close to losing it too. As we wrote in a previous article, "a loss could potentially hurt his career with the critics of the sport due to the fact that Ludwig has only been fighting pro about a year. For Ludwig though it's a win-win situation. A win against a seasoned Champion like Gong would shoot him to the top, while on the other hand, if he loses his critics will note he's a young pro." Regardless of Pro vs Amateur experience, this fight was ON and NEITHER disappointed their fans!
Round 1
Gong quickly got the upper hand in round 1 when he dropped Ludwig with a short left punch that landed right in the middle of Ludwig's face. When he stood, referee Jon Schorle gave Ludwig the 8 count which was the correct call. Gong seemed to control the action in round 1 and on our card, we had the round for Gong 10-8. For the actual judges on the bout, Al Lefkowitz and Art Laurie scored it 10 to 8.5 Gong while Jeff Mullens scored it 10 to 9 Gong.
Round 2
Gong still was the aggressor and attacked well with his elbows and knees. One of his elbows split Ludwig's cheek open and it appeared Ludwig was a bit tense through the round never truly finding his grove while Gong, having been in many big bouts before stayed calm. We gave round 2 to Gong 10-9 putting him ahead on our unofficial card, 20 to 17 after 2. For the actual judges, Lefkowitz and Mullens scored it 10-9 Gong as well but judge Lurie scored it 10-9 Ludwig. Already the scores were interesting... During the round break, it appeared the ringside doctor wanted to stop the bout because of Ludwig's cut. However his cutman must have worked some magic because they let it continue.
Round 3
It wasn't clear whether Ludwig just started to find his groove and relax or if he started to feel a sense of urgency, being worried the bout was going to be stopped due to his cut. Whatever it was it was obvious to us that Ludwig was in a different fight than in round 1 and 2 and even gong senses it giving a surprised smile back to Ludwig after some of the exchanges. It appeared Ludwig jumped out so quick he caught Gong by surprise. The fact that he kept it up all through the round was the deciding factor to us that gave Ludwig this round easy 10-9 and all 3 judges agreed with the same score.
Round 4
Ludwig realized that he needed to pressure Gong and realized it surprised him so his game plan for round 4 was the same as in round 3. Constant pressure. Ludwig seemed to be giving everything he had, still worried the bout would be stopped from his cut. We gave Ludwig round 4 easily as well. On the official cards, Lefkowitz and Lurie agreed but Mullens gave the round to Gong. Now the scores were really looking funky... Gong held a slight edge on 2 of the official judges scorecards. Lefkowitz had it 38 to 37.5 and Mullens had it 39 to 37.5. Judge Lurie had it 38.5 to 37 Ludwig. On our card we had Gong ahead 38 to 37, the 1 point difference because of the knockdown. It was clear round 3 would determine the winner.
Round 5
It appeared both fighters knew they needed this round although Gong also had moments where he felt he didn't have to do much to win this one. On the other side of the ring though, Ludwig was clicking and everything he tried seemed to work with ease. Without even thinking on it much we have round 5 to Ludwig and on our unofficial scorecard we had it a draw, 47 to 47. Judge Jeff Mullens saw the final round the same way we did gave it to Ludwig 10 to 9 making his final score 48 to 47.5 Ludwig. How surprised we were though when judge Lurie gave round 5 to Gong 10 to 9.5. However, Lurie's final tally had Ludwig ahead 48 to 47. It would come down to Lefkowitz's score and again we were shocked as he also gave the round to Gong, 10 to 9.5 making his final tally 48 to 47 Gong.
What a GREAT FIGHT this was! The fans couldn't have asked for more than these two warriors gave for 5 solid rounds!! What we can add though is that "THIS SHOULD BE A REMATCH!" It was a great fight with plenty of action and if we don't see these two together again it will be a disappointment to everyone who saw it. Who knows, maybe on the August 11th K-1 event as another undercard bout,,,, we mean, "Super Bout!" That is, unless it happens sooner! But Ludwig will need to heal his cut first. Although he suffers his first pro loss (Out of 7 Pro bouts) here sure to see him in the winners circle again. He's already proved he's willing to go after those at the top and in this bout, Duane "BANG" Ludwig not only gained respect from his peers but also made a name for himself. Great job by "BOTH" Fighters who provided us in the seats with a GREAT SHOW!
Our hats also go off to the Nevada State Athletic Commission for allowing this to be a full rules MuayThai bout! Knees, Elbows and everything else. We look forward to the next one and as we've said before, if you missed this one, DON'T MISS the next one!!!
Oh but wait fans, there's MORE!!!

Lets not forget the "OTHER" Fight of the Night!" Back on December 2nd, 2000 in Monterey, CA, USA many of us witnessed one of the best Amateur Women's bouts of the year. On one side of the ring was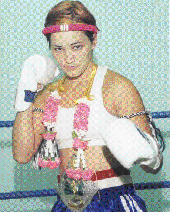 Trisha Hill (Below Right) of Lawerenceville, Georgia, USA. On the other side of the ring was Angela Rivera (Left) of Las Vegas Nevada. When the smoke cleared after the 5th round, you could toss a coin to determine the winner, that's how truly close it was. As reported earlier it was "A 5 round war of modified MuayThai between 2 Great Women Fighters!" In the end it was Trisha Hill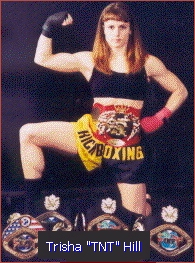 who walked away with a close split decision win and the vacant title.
However last Saturday night, Rivera was looking for revenge while Hill knew it would be a war to stay at the top. Both were Champions so titles meant nothing at this point. Before their first meeting both had won the National Amateur Championship Tournament. Hill was the 2000 IKF/RINGSIDE National Amateur Champion while Rivera was the 1999 IKF/RINGSIDE National Amateur Champion. hill had won several other titles to go along with her recent MuayThai title. She had won the IKF U.S. International Rules Bantamweight Title, The IKF U.S. International Rules Featherweight Title and The IKF U.S. Full Contact Rules Lightweight Title. Rivera had recently won the IAMTF World MuayThai Title in Thailand and vowed she was a much improved and composed fighter since their first meeting, and backed it up with action! As we mentioned, both had won their share of titles so titles weren't the issue at this meeting. On the line tonight was pride and respect among their peers and fans!
Rivera was in her hometown of Las Vegas and had a lot to prove to those who questioned why she came back as the loser in their previous meeting. If nothing else, she owed a great performance to all of them. Let the bell sound the opening of round 1...
Round 1
This round looked a lot like their first meeting, or should we say some of the rounds that cost Rivera the fight. Hill was more aggressive on the attack and landed more scoring punches while Rivera for some reason took it slow and choose to use her push kick to eat at Hill's stomach that occasionally landed in Hills Face. But none of it was enough to win the round. Round 1 seemed easy for us as we gave it to Hill 10 to 9. On the official judges cards, all 3 agreed with the same score, 10 to 9 Hill. What surprised us during the round break was Hill's corner. Remember in our pre fight press about this fight that we brought up the fact that Hill had parted ways from Hall of Fame Trainer Gary Brown. Our comment was;
"This may be the time for Rivera to shine since Hill has slipped a bit since leaving her original trainer Gary Brown. We'll see if her new corner can keep her in the winners circle."
Well, we called this one on the nose. Hill had 3 people in her corner which was no big deal of course, however what shocked us was what happened in the corner. During the entire bout, never once did any of them enter the ring to face her. She had to turn and look at them for everything making her work in the corner as well. What a shame such a great fighter had to deal with this. A key part of any cornerman is to position themselves between their fighter and their opponent. It's a time the fighter needs to focus and relax. To be able to look at their cornerman and listen to what they have to say. But this never happened once. Hill had a great MuayThai fighter as one of her cornermen (Manu) but sorry, just because one is a great fighter does not mean their a great cornerman, and he wasn't. Worse yet, she had her boyfriend in the corner as well who shouldn't have been at ringside at all. Fight rule #1... Loved ones STAY AWAY FROM THE RING!" EVERY great Champion knows this. Trisha, for your future, PLEASE trust us and learn from this.
ROUND 2
Hill came out the aggressor again and some were starting to wonder if Rivera was going to follow the same pace as she did last December. However midway through the round she started to pick up the pace and looked to even the round. At the end of round 2, we were asking "Where was Hill's Corner people?" She waited about 10 to 15 seconds before ANY of them got to her. With only a 1 minute break between rounds, 15 seconds seems like a lifetime! This was just sad to see and was obviously upsetting to Hill. We couldn't call a winner on our card for round 2 so we scored it 10 to 10. It was just too close. On the official scorecards, judge Robert Hoyle had it 1- to 9.5 Rivera. Judge Dalby Shirley had it 10 to 9.5 Hill and judge Jeff Mullens had it 10 to 9.5 Hill.
Round 3
Whether the sloppy corner work took her out of her game or just the fact that Rivera's corner was doing a GREAT job, it was in round 3 where the tide turned. Through the whole round Rivera not only threw her front kick at will but she was now following it up with her hands. When Hill tried to press inside Rivera moved away and worked her kick even more. Round 3 clearly went to Rivera on our unofficial cards 10 to 9 and on the official judges cards, all 3 had it for Hill. However, with the ridiculous half point scoring system, their scores kept it close. Judge Hoyle and Shirley had it 10 to 9.5 for Rivera and Mullens had it 10 to 9 Rivera. Please note that this was a GREAT EVENT and in the ENTIRE EVENT, the only flaw we saw was the use of the half point scoring system. It should be simply done away with for a lot more reasons than it should be used.
Round 4
This round to use was the same as round 3. Rivera scored often with her kicks and followed them like perfection with a great selection of punches. Hill on the other hand was holding tough but she just couldn't figure out what was different this time and just couldn't find the openings she needed to score more points than Rivera. Although she continued to land some great shots as did Rivera they weren't enough to win the round again. Unofficially we gave it to Rivera 10 to 9. On the official scorecards, we saw the half point system again for no reason at all. (The half point system was designed to allow a judge to break a 10-10 round. It was simply being ABUSED here and those who suffered were the fighters.) All 3 judges scored it for Rivera which we felt was correct but all 3 scored it 10 to 9.5.
Round 5
Hill could feel the pressure and knew she needed to win this round, but this time, unlike in Monterey, Rivera felt it too and she had no plan to let Hill have this one. On the 3 judges cards, entering round 5 the bout was a "Split Decision Draw." Judge Hoyle had it 39 to 38.5 Rivera. Judge Shirley had it 39 to 38.5 Hill and judge Mullens had it 38.5 to 38.5. On our unofficial card we had it 39 to 38 for Rivera. This round proved to be the most exciting. Hill came out and scored quick with 2 great kicks and then out of nowhere, Rivera landed a Great right hand that staggered Hill who's knees clearly buckled. Referee Steve Mazzagatti stepped in to give a standing 8 count to Hill which was to prove the difference of the fight. Angela continued her attack and finished the round very strong. On our unofficial card we clearly gave the round to Rivera 10 to 8 making our unofficial score 49 to 37 for Rivera. However, the shock was on the final tally. In a bout we truly believed Rivera won, one judge had it a draw. How could this be we thought? Here's a clear case of abuse of the half point system. Keep in mind the half point system is to "Break an Even Round." How could anyone have the last round EVEN with a knockdown? Judge Shirley did scoring the final round 10 to 9.5 Rivera. Mullens and Hoyle scored it correctly 10 to 8. After 5 judge Shirley had it, 48.5 to 48.5. If he wasn't using the allowed half point system and gave true credit as deserved for Rivera's knockdown, he should have had this bout 48 to 46 for Rivera. Judge Mullens had it 48.5 to 46.5 for Rivera and judge Hoyle had it 49 to 46.5 for Rivera.
This was a GREAT BOUT! Rivera had the "Eye of the Tiger" on this night but now these 2 are 1 and 1. Will there be a deciding bout? We hope there will be. These two deserve another trip somewhere. Hill has fought both bouts out of town so maybe someone in Atlanta wants to match the deciding bout. Did fighting in her hometown motivate Rivera? Maybe, the judging wasn't an issue as in either of the bouts but what part did the crowd play? If Atlanta doesn't match these two we hope K-1 Promoter Scott Coker matches them again for August. The only sad thing about this fight was that it happened AFTER the K-1 Tournament ended and a lot of people left. What a mistake that was!!!! Did you guys ever miss a GREAT FIGHT!! Probably THE BEST Woman's fight we have ever seen. Those there would agree as well. So now you know what were going to say gang so say it with us... if you missed this one,


BUT WAIT! There's more....
Here's the whole fight card in order and the quick results of ALL the bouts on an event that will go down in history as one of the Best Ever in north America!
Brian Schwartz (6'3, 172, 6-0/4) of San Jose CA continued his dynamic run through the amateurs as he took a unanimous decision over Roseville, CA's Dion Paminto (6', 172, 2-2). We've seen Schwartz before in San Jose and have been GREATLY Impressed! He controlled Paminto in every round with his reach and height and although Paminto staggered Schwartz with a spinning backhand in round 2, it wasn't enough to win the round.


IKF Full Contact Rules Champion Gary Owens (5'7", 147, 5-2/2) of San Jose CA made a successful transition into the MuayThai rules fighting division with a unanimous decision win over Billy Parvin (5'7", 147, 3-3/-) of San Diego. This too was a GREAT FIGHT and it was the perfect lead in to the first K-1 Tournament bout of the night.


K-1: Sparks, Lights, Music and... Action! K-1 USA is HERE! Duke Roufus kicks off the K-1 USA Tournament with a first round TKO win over Tomasz Kucharzewski.

A reminder that all the K-1 bout stories are explained in the article below.



K-1: Michael MsDonald of Canada scores a split decision victory over Jean-Claude Leuyer of San Jose CA, USA, 29 to 28.5, 29 McDonald, 29 to 28.5 Leuyer and 30 to 28 McDonald.


K-1: Maurice Smith of Seattle Washington scores a unanimous decision victory over Pedro Fernendez of Mexico, 30 to 27.5, 30 to 27.5 and 30 to 27.5.


K-1: Gunter Singer of Los Angeles, Ca via Australia-Austria??? (both have been listed on the press listings we received) scores a TKO over Paul Lalonde of Vancover British Columbia, Canada.


Alex Gong (5'11", 159, *18-3/7) of San Jose, CA, USA scored a close Split Decision over Duane Ludwig (5'10", 159, *18-3/8) of Aurora, Colorado, USA, 48 to 47 Gong, 48 to 47 Ludwig and 48 to 47.5 Gong.

(*) Combined amateur & pro records.



K-1: Michael McDonald scores an upset unanimous decision victory over Duke Roufus 29.5 to 28, 30 to 28 and 29.5 to 28.5.


K-1: Maurice Smith scores the only true KO of the night as he KO's Gunter Singer at 26 seconds of round 2.


Dewey Cooper of Las Vegas, Nevada, USA scores a unanimous decision victory over Arne Soldwedel of New York, NY, USA, 30 to 28.5, 29.5 to 28.5 and 30 to 28.5.


Mark Miller of Jeannette, PA, USA scores a split decision victory over Tommy Glanville of Las Vegas, Nevada, USA, 29 to 27.5 Miller, 29 to 27.5 and 29 Miller, to 28.5 Glanville.


K-1 FINAL: Maurice Smith defeats Michael McDonald in a "4" round SPLIT DECISION to win the K-1 USA Tournament. After 3 rounds, the bout was a majority draw requiring 1 more round to be fought. Smith won on 2 judges cards 10 to 9.5 while McDonald won on the other by the same score, 10 to 9.5.


Angela Rivera (5'6", 129, 12-3-1/5) of Las Vegas, Nevada, USA won a majority decision victory over Trisha Hill (5'3", 128, 11-1/3) of Lawerenceville Georgia, USA, 49 to 46.5, 48.5 to 46.5 and the one even round of 48.5 to 48.5.


Tony Valente (6'2", 162, 10-2/7) of Las Vegas, Nevada, USA won a unanimous decision victory over Peter Kaljevic (5'11", 157, 45-15-1/17) of New York, NY, USA, 29 to 28.5 on all 3 judges scorecards.


Eddie Millis (6'1", 180, 13-2/7) defeats Jeff Horner (5'11", 180, 11-1-1/10) by decision.


Now... Do we need to say it again?.....
DON'T MISS the Next One!!!
---
Posted 5-9-01
COMING Tomorrow (THURSDAY)...
The K-1 "Undercard Results!
Hey Everyone! Sorry for the delay on the report of the K-1 Undercard. However, when you read what we have to say, you'll see why we wanted to wait a bit on this report. It TRULY Deserves it's OWN article. If people call this an undercard, it's a bit off base.... In fact, WAY off base!! The May 5th, K-1 USA Undercard could have been a WORLD CLASS event in itself and IT WAS! The K-1 Tournament was a great addition to these matches, or them to the K-1 Tournament, however you want to match them up. Regardless of how you look at it, together, this was the greatest show bargain in North America! So again, we say "If you missed this one... DON'T Miss the next one coming up in Vegas again on August 11th!!"
We hope to see you there... but in the mean time, we'll see you back here tomorrow (Thursday) afternoon to check out the results on some of the Greatest Bouts of the night, and CERTAINLY, "The Greatest Woman's Bout Ever!"
See You Thursday.....
---
Posted 5-3-01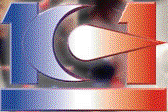 It's Hereeeeee....
K-1 USA Kicks Off This Saturday Night!
Mirage Hotel, Las Vegas Nevada!!!
The stage is set for what will be the largest kickboxing event in North America this year, K-1 USA! The name alone commands respect if not just for the excitement of a Tournament style event, but the expected promotional presentation that accompanies each and every K-1 event around the world. Known for the famous line "8 MEN ENTER, 1 MAN SURVIVES!" K-1 will be host to 8 Super Heavyweight fighters selected by Super Promoter Scott Coker of San Jose, CA, USA.
Of the 8, as we all know, only 1 will win the top prize. But before the bouts begin will be the hype, the talk about WHO will be the last man standing Saturday night. With one press conference out of the way yesterday, (Thursday) the fighters prepare for todays (Friday) weigh-ins which will start at 4:00 PM in the Media Center in Grand Ballroom G. The weigh-ins are open to the public for free but there is limited seating so get there early if you want to witness it. After the weigh-ins, the fighters will have one last good night sleep, provided they not let the grand and glory filled city of Las Vegas tempt them out into the night.
Saturday will begin early for the production crew and event staff. The 3,500 seat arena will be fitted with lights cameras and plenty of glitz and glamour that the city of Las Vegas is known for. The doors will open at 4:30 PM with the pre-lims beginning at 5 PM. The pre-lims will feature several bouts and at 6:00 PM, several Superfights and USA Championship Bouts will take center stage.
Two of those bouts will feature 4 exciting fighters known well to the IKF. Top ranked MuayThai fighter Alex Gong (Right) of San Francisco, CA, USA (17-3/7, 5'10" ) CA, USA will face 1999 IKF/RINGSIDE National Amateur Champion Duane Ludwig (Left) of Aurora, Colorado, USA. (Pro: 6-0/0, AM: 12-2/8 5'10" 158 )
Gong here hasn't got a lot to gain with a win since he's the current ISKA World MuayThai Champion. However, a loss could potentially hurt his career with the critics of the sport due to the fact that Ludwig has only been fighting pro about a year. For Ludwig though it's a win win situation. A win against a seasoned Champion like Gong would shoot him to the top, while on the other hand, if he loses his critics will note he's a young pro. Regardless of Pro vs Amateur experience, this is sure to be a great fight and a fight either fighter should tally as a great win on their record.
A special woman's bout will feature a rematch of one of the greatest amateur woman's muaythai bouts ever fought. On Saturday night, December 2nd, 2000, Team Body Worx Productions in Association with CAPPEAL hosted one of the "BEST" all amateur events of the year at the Price Fitness Center -Defense Language Institute, in Monterey, CA, USA. One of the best bouts on the card was this one!
A 5 round war of modified MuayThai between 2 Great Women Fighters! On Saturday night under the lights and sparkles of the K-1 sky in Las Vegas Nevada, these two will meet again. In one corner will be 2000 IKF/RINGSIDE National Amateur Champion Trisha Hill (Right) of Lawerenceville, Georgia, USA.
(Hill also holds the The IKF U.S. IR Bantamweight Title, The IKF U.S. IR Featherweight Title and The IKF U.S. FCR Lightweight Title. )
In the other corner will be 1999 IKF/RINGSIDE National Amateur Champion Angela Rivera (Left) of Las Vegas Nevada.
In Monterey, it was neck and neck to the end and in the end, Rivera seemed to catch the eye of many with a strong closing round. She won 2 of the 3 judges (Rosalas & Mason) cards as Rosalas ended his score at 49-46 Rivera, Mason had it 49-47 Hill, while judge Nichols gave all 5 rounds to Hill, 50-45. On this night, it would be Hill who would be crowned the new IKF Woman's MuayThai Rules U. S. Featherweight Champion.
However, Rivera has wanted this re-match ever since and has been very vocal about it. If you saw this bout, you would only say, "Who could blame her!" It was a GREAT FIGHT! This may be the time for Rivera to shine since Hill has slipped a bit since leaving her original trainer Gary Brown. We'll see if her new corner can keep her in the winners circle. There was talk of this bout being an IKF title defense for Hill but it was never finalized by press time. These 2 bouts alone are enough to make a great undercard, but there will be others!

When the undercard bouts are done though, clear the way for the Kings of the Show...

And the first round of Super Heavyweight (Modified - K-1) MuayThai style fighting begins...
Maurice Smith of Washington, USA will fight Pedro Fernandez of Tijuana, Mexico
Gunter Singer of Los Angeles CA, USA will fight Paul Lalonde of Surrey, British Columbia.
Thomas Kucharski of Ottawa, Ontario, Canada will fight Duke Roufus of Milwaukee, Wisconsin, USA.
Michael McDonald of England will fight Jean Claude Leuyer of San Jose, CA, USA.
And if for some reason you miss this weekends K-1 USA,
You'll have another chance when K-1 USA Returns in August....

DON'T Miss It Twice!!


---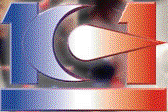 Posted 4-19-01
Bouts Changed A Bit...
At K-1 USA!
Maurice Smith of Washington, USA will fight Pedro Fernandez of Tijuana, Mexico
Gunter Singer of Los Angeles CA, USA will fight Paul Lalonde of Surrey, British Columbia.
Thomas Kucharski of Ottawa, Ontario, Canada will fight Duke Roufus of Milwaukee, Wisconsin, USA.
Michael McDonald of England will fight Jean Claude Leuyer of San Jose, CA, USA.



More K-1 News of 4-19-01...
Gong Of Fairtex To Face Ludwig
At K-1 USA!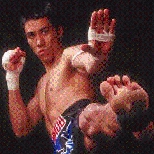 In a recent announcement, ISKA MuayThai World Champion Alex Gong (Right) will put his World Title up against challenger Duane Ludwig (Left) at the upcoming K-1 USA event in Las Vegas Nevada.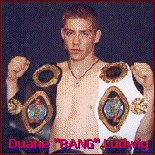 Along with being the ISKA World MuayThai Champion, Gong, (San Francisco, CA, USA 17-3/7 5'10" ) is also ranked #2 in the IKF Pro MuayThai Junior Middleweight division. Ludwig (Aurora, Colorado, USA Pro: 6-0/0, AM: 12-2/8 5'10" 158 ) is ranked #2 in the IKF Pro MuayThai Middleweight Division. This should be a great fight! During his amateur career, Ludwig won the IKF U.S. Super Middleweight Amateur MuayThai Title, on August 21st 1999, in Broomfield, Colorado, USA when he defeated Terrace James of Albq. New Mexico by unanimous decision, 50-46, 50-46 & 50-45. He became the 1999 IKF/RINGSIDE US National Light Middleweight MuayThai Tournament Champion on September 5th, 1999, when he defeated Rob Wiley of Omaha Nebraska by unanimous decision, 30-27, 29-28, 30-28. He turned Pro on March 18th, 2000. Kongnapa of Atlanta Georgia via Thailand (104-10-6/52) is the IKF World Champion in the same weightclass.
We salute Promoter - Matchmaker Scott Coker for such a GREAT MATCH-UP!


More K-1 News of 4-19-01...
Leuyer Stripped Of ISKA World Title?
If what we've been told is true, the ISKA has recently stripped Jean-Claude Leuyer of his Super Heavyweight MuayThai World Title when he refused to defend it on a show in Moscow Russia against 2000 K-1 USA Champion Andrei Dudko. Dudko, the Champion of CIS and Russia will faceAmerican Jeff Ford (Pro KB: 13-2/11) for the vacant Super Heavyweight Title.
| | | | |
| --- | --- | --- | --- |
| Jean-Claude Leuyer | Andrei Dudko | Jeff Ford | Matt Skelton |
Ford was stopped in the first round by England's Matt Skelton a few months back for the vacant IKF Super Heavyweight MuayThai World Title. Too bad Skelton and Dudko weren't matched up..
However, with Leuyer's invitation to K-1 USA, it just might set another example as to what's more important to the well known Heavyweights around the World... A World Title Belt or the K-1 Gold! Best of luck at K-1 Jean-Claude.




More K-1 News of 4-19-01...


And everyone still keeps asking.....Who is Gunther Singer?
Still, No one can confirm Singer's background. However, we do know he claims to have fought about 27 bouts since 1997. That was when he approached the IKF claiming to have a 20-0 record with 18 KO's. He now claims to be 38-7-2 with 28 KO's ...
Well if anything, he's sure getting a lot of press in the "Who Is He?" area..... Well see....
---
Posted 4-11-01
Interview With
Pedro Pitbull Fernandez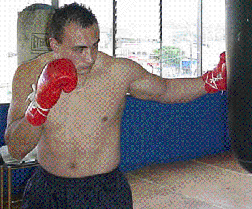 Pedro Fernandez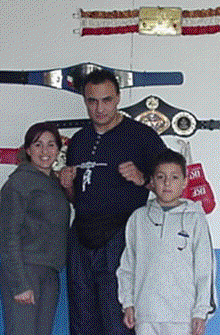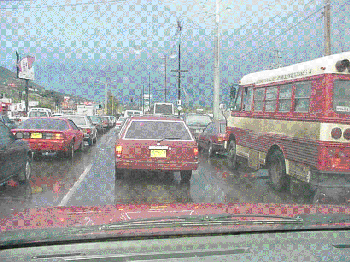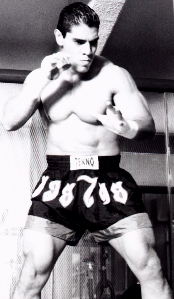 Raul Gonzales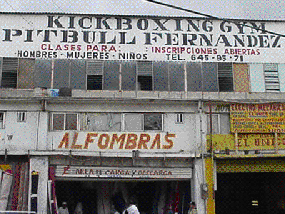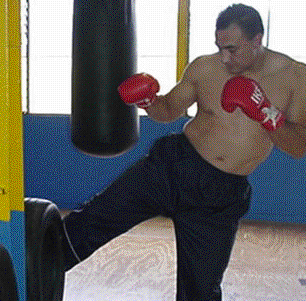 Tijuana, Mexico



Tijuana, Mexico, a city brought to recent notoriety by the movie Traffic, exploiting its dark, seedy side. Images of drugs, polution, prostitution and crime quickly come to mind when one mentions Tijuana. On the other side of the coin, Tijuana is also the hotbed of kickboxing and Muay Thai in Mexico. Such recent stars as former IKF welterweight world champion Ivan Silva, top rated Miguel Reyes and super heavyweight sensation Pedro Fernandez have brought Mexico to the forefront of international competition and are the current leaders in a country full of prospects just waiting for their chance at fame.
Former K-1 USA contender Pedro Fernandez is Mexico's kickboxing version of Julio Cesar Chavez. Just walking down the street with him gives you an idea of what kind of charisma this humble young man carries. Mexico is very particular about its champions, and Pedro definately has the size, ability and guts to carry its torch. A mere week after his 3 round knockout of rival Mexican heavyweight Raul Gonzales, Pedro was back in his gym training and teaching at Pitbull Gym in the heart of downtown Tijuana. Surrounded by his wife Maricruz and son Pedro Jr., the Pitbull is happiest in this setting getting ready for the biggest and most important fight in his career.
Here is a recent interview that IKF Mexico Representative Doug Dickey (Above Left) did with him.
Doug Dickey: You just fought Raul Romero (Right) here in Tijuana just 4 weeks before K-1. Why risk it so close to something so important?

Pedro Fernandez: A couple of reasons. First, I wanted to give something back to my fans after they have given me so much support in the last decade. And second, I wanted to prove to the world that I was the best in Mexico and the only way to do that was to beat Raul Romero: who is not only known here, but also in the NHB world from what I understand.
DD: How did the fight go?

PF: It was tougher than I expected. Raul withstood my best leg kicks and hung in there for 3 rounds before his legs gave out. Keep your eyes open for him, he is definately K-1 material.
DD: How'd you make out physically?

PF: Just a little sore, but other than that, I'm OK and already back in training. I leave for Big Bear CA next week to train with Oscar DeLaHoya´s people and will be more than ready on May 5th, which by the way, I am dedicating to the people of Mexico as it is a very important national holiday to us.
DD: How old are you and when did you start training?
PF: I'm 23 and have been in boxing and Muay Thai since I was 15 years old.
DD: Where did you grow up?
PF: I was born in Mexico City, but raised here in TJ.
DD: Marital status?
PF: Single and looking.......... This is where Maricruz, his beautiful interupts with a devestating leg kick that even Maurice Smith would envy.
PF: Just kidding, I am happily married with one son.
DD: Maricruz, what do you think of your husband's career?
Maricruz: I think it is great. Sure, I get nervous, but I try to support my husband as much as possible and help him achieve his goals. I am lucky to be with him, he is a great person and fantastic husband.
DD: Pedro, tell us of your other career?
PF: I think that one is over.......now with a wife, gym and dogs.

DD: Seriously, were you really a male exotic dancer.
PF: Yea, for several years, but I only danced for women.....
DD: Any thoughts of going back?
PF: Depends on how K-1 goes, ha, ha, ha.
DD: What is your record and titles if any?
PF: I am currently 15 and 2, with 13 kos. I am the new IKF Mexican MTR Super Heavyweight Champion. I hold several other less known titles as well.

DD: What are your motivations or idols?
PF: Well, my wife and family are my strongest insperations as well as my first trainer, German Reyes, who is kind of like the grandfather of kickboxing here in TJ. With so many students now, I have to push myself extra hard to show them how its done and keep them motivated.
DD: What are your thoughts on the first K-1 USA?
PF: It was just amazing. I got to meet so many of my idols from the kickboxing world, Rob Kaman, Maurice Smith, Ernesto Hoost and a few others whos' names escape me.
DD: Rick Roufus, what happened?
PF: Nervous and tense, simple as that.
DD: What's to keep that from happening again?
PF: Rick helped me grow tremendously from that fight. I learned that I was just the same as the world's elite and could compete with them on an even basis.
DD: What have you done fighting wise since?
PF: I knocked out Wrath White, Mauricio da Silva and Raul Romero since then and have just tried to stay in shape.

DD: Why have we seen so little of you in the US?
PF: Until just recently, Mexican fighters weren't given many opportunities to fight in the US unless it was just as an opponent to loose. Thanks to Dennis Warner a few years ago, he brought me to the US and I got a couple of good wins. A lot of people say I was set up in K-1, but I honestly feel it was the luck of the draw and the next time Rick and I cross paths, it will be different.
DD: What are your thoughts on fighting Maurice?
PF: He's a true gentleman, but that ends when we step in the ring. I honestly feel his best has passed him, but he will be tricky nonetheless.
DD: Strategies?
PF: Keep my hands up and not make mistakes.........
DD: OK, what about the others, how do you feel about them?
PF: Other than Jean Claude, I haven't really seen them. I do want to fight Jeff Roufus however.
DD: Predictions for K-1.
PF: Jeff and I in the main event. I owe this one to the Roufus family. God will be the judge and make the decision for the victory. I don't know about Jeff, but I definately have my countrymen's backing and that will make it so much harder to beat me.
DD: Any final words and thoughts for your fans?
PF: I want to invite all my American friends and fans to Tijuana to show them that it is not as bad as the movies make out and to thank Scott Coker for this opportunity once again and to urge everyone in the kickboxing world to support this event so that the sport can continue to grow.
---
Posted 3-24-01
K-1 USA
Fighter Information!
Maurice Smith

Height: 6' 2"
Weight: 220.
Record: 57-8-4, 44 KO's
Hometown: Seatle, Washington, USA..
WKA World Heavyweight 1993-1997.
1996 World Heavyweight Battlecades ExtremeFighting Champion.
1997 UFC World Heavyweight Champion.

---

Pedro Fernandez

Height: 6'5".
Weight: 230.
Record 15-2-11kos.
Hometown: Tijuana, Mexico.
IKBL Super Heavyweight North AmericanChampion. 1995.
ITBO Super Heavyweight Continental Champion.1997.
IKKC Super heavyweight USA Champion. 2000.

---

Jean Claude Leuyer

Ht: 6'3.
Weight: 230.
Record: 39-8-1 (draw) 34KOs.
Hometown: San Jose, California, USA.
ISKA Heavy Weight Champion.

---

Gunter Singer

Ht: 6'1.
Weight: 230.
Record: 38-7-2/28 KO.
Home Country, Australia.
Hometown: Los Angeles, California, USA.
1991 IMF World Cruiserweight Champion.

---

Paul Lalonde

Age: 25.
Height: 6'5".
Weight: 230 lbs.
Record- 18-3/11KOs.
Hometown: Vancouver, BC. Canada.
Canadian & PacificNorthwest Champion.
10 years of training in Muay Thai. 5 years of Judo.

---

Tomasz Kucharzewski

Age: 32 years old.
Height: 6'.
Weight: 228 lbs.
Record: 69-7.
Style: Kyokushin-kai karate.
Homtown: Ontario, Canada.
Shidokan World Heavyweight Champion.

---

DukeRoufus

Height: 6'1".
Weight: 220 lbs.
Record: 33-5-1.
Hometown: Milwaukee, WI. USA.
Former IKF World Heavyweight Champion.
Former W.A.K.O. World Heavyweight Champion.
Former K.I.C.K. World Heavyweight Champion.
Former U.T.C. World Heavyweight Champion.

---

Micheal McDonald

Height: 5'11".
Weight: 209.
Record: 34-8/11KOs.
Hometown: Canada.
WKKC World Cruiserweight Champion.
Canada Heavyweight Champion.
WKA North America Heavyweight Champion.

---

Geoff Moss, 5627 Sepulveda Blvd. Suite 228 Van Nuys, CA, 91411, (818) 787-4065, FAX: (818) 787-4194.
K-1 Official Home Page
---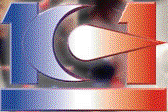 Posted 3-19-01 - REVISED FROM 3-17-01
K-1 USA
Fight Schedule Confirmed!
Yesterday we received a fax confirming the fight schedule for K-1 USA. There was a rumor that the event was being cancelled so we thought it best to post to everyone that it's still on and the fight order is confirmed. Scheduled for May 5th, the 3rd K-1 USA Promoted by World Class Promoter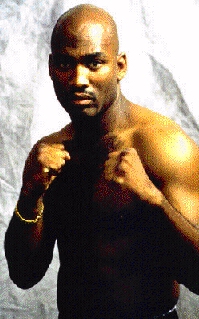 Scott Coker of San Jose, CA, USA will take place in Las Vegas once again at the Mirage hotel Casino. Here's the bracket and fighter info;
Bracket 1

Bracket 1 will will feature what we believe to be the top celebrity pick by Promoter/Matchmaker Scott Coker. This event, like any big event needs big names and this years K-1 USA event will feature one of the biggest names of all, Maurice Smith. (L, 58-8-3/44, 6' 2", 220 lbs, of Seattle, Washington, USA) Smith has been a Champion in several ring styles including Kickboxing, MuayThai as well as mixed martial arts. (Submission/NHB Styles) His Accomplishments include:
WKC World Cruiserweight Champion (1983)
WKA World Heavyweight Kickboxing Champion (1983 to 1997, currently ranked #7 behind Peter Aerts, Ernesto Hoost, Sam Greco, Mike Bernardo, Filho and Jerome Labanner )
WKA World Heavyweight MuayThai Champion (1993 to 1997, currently ranked #7 behind, Ernesto Hoost, Peter Aerts, Mike Bernardo, Sam Greco, Filho & Jerome Lebanner. )
ISKA World Heavyweight Kickboxing Champion (1996, but currently ranked #6 with no title behind Peter Aerts, Masaaki Satake, Andre Dudko and Sam Greco)
BATTLECADES World Heavyweight Champion.
EXTREME Heavyweight Fighting Champion III, IV.
UFC World Heavyweight Champion, XIV, XV.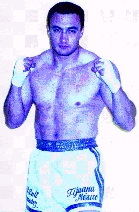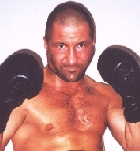 Smith will face heavy underdog Pedro Fernandez (R) of Tijuana, Mexico. Fernandez is last remembered by the K-1 audience from losing to K-1 USA Champion Rick Roufus (L, IKF IR Heavyweight World Champion) in the first round of the first K-1 USA. However, that was Fernandez' first pro bout and look who he faced. He will get a chance to prove himself to everyone before the May K-1 date when he faces Raul Gonzalez (See picture in article below) in Mexico for the IKF Pro Mexican National title on March 31st in Tijuana. His current record is 13-2/9 and at 6'3", 228 lbs. he should be plenty big enough to fit in. However again, look who he's been matched up against in round 1.

The Second half of Bracket 1

will feature Gunther Singer


(R) vs Mike McDonald. (L) Everyone here at the IKF remember McDonald from when he was KOed in 43 seconds of the first round back on January 22nd, 1994 by Rick Roufus. That was when McDonald only weighed-in at 174 lbs. However, that was a long time ago and he's been adding some weight and doing some KOing himself since that night at Caesars Tahoe in Nevada, USA. One issue that does come to mind is where he's from. Spectators are under the impression that K-1 USA meant fighters from USA.
However McDonald, like Fernandez are not from the USA. McDonald is from Canada. Maybe K-1 USA should be called K-1 North America. (Make a note to Mr. Ishi...) McDonald will face unknown Gunther Singer.
However, Singer isn't unknown here at the IKF. And we can explain why we're a little disappointed to say the least to see him get the K-1 shot when there are several other "Proven" Super Heavyweights in America (Jason Johnson -Who has improved greatly since his first K-1 Shot-, Lane Collyer, Chuck Liddell, Roman Roytberg, Jeff Ford, Moti Hornstein & Wrath White just to name a few in the mix.) that would love to have such an opportunity. Sure, a lot of them are fresh Pro fighters, but isn't this a USA Event? Shouldn't those proving themselves from the USA be on it? Which brings us to Singer.
No one can confirm Singer's background. At least that was our findings a few years back. Several years ago Singer and his manager sent us a full bio of an overly impressive "PRO" record of something like 20-0 with 20 KO's as a Pro Super Heavyweight. At that weight, we found it very strange no one had ever heard of him and that no organization even had him ranked with such an impressive "PRO" record. One of the westcoast IKF Promoters wanted to see if he was really as good as his bio claimed so he booked him for 2 different Pro fights. However, singer pulled out of both fights only weeks before, dropped his manager and left town. It's strange that he shows up on of all doorsteps, "K-1!"
He also tried to get booked with the DRAKA promotions but was never signed for a bout. Since no one has ever seen him fight, win or lose, we're sure that Singer will be the surprise to everyone at this years K-1 USA. Especially McDonald since he has no idea what he's up against. This obviously makes McDonalds fight with Singer one of the most talked about bouts of the tournament. What if he is as good as he claims to be? Can he stand up to the competition or better yet, can the competition stand up to him? He stands about 6'4+ and well into the Super Heavyweight range. Again, he may surprise everyone, but he may also disappoint everyone leaving a lot of critics (Who speak their opinions AFTER they see him fight) pointing their finger at K-1 USA matchmaker and promoter Scott Coker. For some reason though, we think Coker has his eye on this guy... Maybe he's not such a surprise to Coker who may know him better than all of us... It's his job to know that so we suggest you better be ready Mr. McDonald...
No Prediction here....
---
Bracket 2
As we move into Bracket 2, we see past K-1 USA fighter Jean-Claude Leuyer (R) take on Paul Lalonde. (L) Lalonde (17-2, 10 KOs, 24, 6'5", 230 lbs) a Muay Thai fighter from (Outside of the USA again)

Surrey, British Columbia (Although he's listed as from Seattle, Washington, USA) already faced Leuyer in the 2000 K-1 USA. Lauyer as usual started slow but eventually started to do damage to Lalonde's left leg, striking it over and over again. Lalonde also took about 20 punches during the exchanges but stood tough. Lauyer landed a strong kick which put Lalonde down and when he got off the matt, while limping on his right leg, threw an off speed punch that put Leuyer down. At the count of eight, Lauyer stood up and took a step but his legs shook so he sat against the ropes and could not continue as the referee stopped the bout. After the Leuyer bout, Lalonde lost to K-1 USA Champion Andrei Dudko in the Semifinals by TKO. This rematch was probably requested by Leuyer to K-1 USA promoter Scott Coker who use to promote Leuyer on all the past San Jose, ISKA/ESPN events when they were happening. It's a revenge that Leuyer will seek strongly.


The other bout in Bracket 2 will match up last years K-1 USA Runner-up, Thomas Kucharski. (R, 6', 225) of Ottawa, Ontario, Canada... There's that non USA thing again...


against former IKF MuayThai World Champion Duke Roufus (R, 33-5-1/24, 6'1", 220) of Milwaukee, Wisconsin.
Last year, Kucherzewski quickly stopped his first 2 opponents. One being Roufus' own student, Jason Johnson in just 56 seconds followed by stopping Glaube Feitosa in 2:03 of the first round in his second bout before losing to Champion Andrey Dudko (Chicago via Russia???) Roufus has retired from kickboxing twice now and has made his way into the good graces of K-1 finally with some negotiating of his own. Roufus' presence explains why Johnson isn't back in the mix again as well as first time K-1 USA Champion, brother Rick Roufus.
Duke won his IKF MuayThai World title on December 4th, 1998 in Milwaukee Wisconsin, USA over Hiriwa TeRangi of New Zealand (Fighting for the IKF IR World Title in Burma in June this year) by unanimous decision 50-43 on all 3 judges cards. He defended it once with a first round KO over Grant Barker of Sydney Australia. On September 17th, 1999, Roufus retired his MT Super Heavyweight World Title to move down to the MT Heavyweight Division and eventually retired from fighting for the second time in January of 2000. (See headline: MONDAY, January 31st, 2000, AT 7:00 PM "DUKE" Roufus Retires - For Real This Time )
However, at the end of October, 2000, Roufus announced he would come out of retirement to fight in the K-1 USA. It's a shot he's been trying to get for years now but Roufus has not had a MuayThai/kickboxing bout since November 19, 1999 when Roufus was fighting for the WKA World title in Italy. In the bout, his opponent executed a hip throw which stopped the bout due to a shoulder injury to Roufus and the bout was eventually ruled a no contest and no re-match was ever made.
It's pretty much a given that the first thing Roufus will attack on Kucharski will be his legs and were sure he'll be seeking a little revenge for his student Johnson as well. In his past fights, "The Duke" has shown no weaknesses that Kucharski can focus his attack on. With a strong kicking and punching game and a no pain defense, he may be in the finals. But he needs to first get by Kucharski. If he and Leuyer make it to round 2 in Bracket 2, a lot of eyes will be on this match. Roufus has wanted Leuyer for a long time and would look to make a big impression against Leuyer's suspect chin. As in some of his past bouts, Leuyer's legs kicks won't be enough to stop Roufus as they have others in Leuyer path.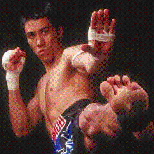 MuayThai Champion Alex Gong (R) of San Francisco, CA, USA will have a Superfight.
From what it looks like, K-1 USA Promoter/Matchmaker Scott Coker has put together an impressive card here. We plan to do additional reports as the event draws closer. Hopefully we can add the missing pictures to the fighters without ones above. If any of you have some, please send them to us. In closing, we'd like to wish all the fighters the best of luck at the K-1 USA Title. As far as the promotion itself, we need not worry about that, it's in good hands already.
---
Posted 3-17-01
K-1 NORTH AMERICA?
USA? CANADA? MEXICO???
Yesterday we brought up the question about why the K-1 USA was called K-1 USA and not K-1 North America since there have been in the past and in the future, scheduled fighters from Mexico and Canada. Our IKF Japan Associate Alex MacDonald will explain why it's called K-1 USA.
There are only 6 continents in the world and 14 world tournaments. With the exception of Oceania (which had qualifying tournaments in New Zealand and some Aussie states), all the tournaments are named after their host countries. Nine or ten of the tournaments are held in Europe (K-1 Turkey is both Europe and Asia, isn't it?) There are no national tournaments. Even the K-1 Japan is international with fighters from various parts of Asia. Two examples from last year: K-1 Italy: Paris Vassilikos of Greece and K-1 Croatia: Jurgen Krut of Sweden. If Scott Coker were not the promoter and say Mike Miles of Canada was, it would be called K-1 Canada and have American and Mexican fighters.
---
Posted 3-19-01 - REVISED FROM 3-16-01
Does K-1 Complicate
The Search For Super Heavyweight Fighters?
For the last 2 months, we've been searching the globe for a Pro World Title Contender for a Pro Event in Burma in June, 2001. Up for grabs is the vacant IKF IR Super Heavyweight World Title.

Lane Collyer


Pedro Fernandez


Jean Claude Leuyer


Matt Skelton


Ford

The challenger is Hiriwa TeRangi (R, ProKB: 27-5/12, AmKB: 10-2/8 ) of Auckland, New Zealand. In TeRangi's last IKF bout, he lost by decision to Duke Roufus of Milwaukee, Wisconsin, USA for the vacant IKF MuayThai World Title.

However, the search for an opponent for TeRangi hasn't been easy for this bouts. Or should we say, for a Pro Super Heavyweight Fighter with a lot of Pro Fight Experience. For example, for a Super Heavyweight Opponent for TeRangi, we've had challenges from several new Pro Fighters such as Lane Collyer (L, Pro & Amateur combined record of 16 wins, 2 loses 10 knockouts) of Atlanta, Georgia, USA.

Jason Johnson (R, Pro & Amateur combined record of 13 wins, 1 loss -K-1, USA, 2000- with 7 wins by KO) of Milwaukee, Wisconsin, USA

Pedro Fernandez ( L, with a combined Pro & Amateur record of 13 wins, 2 loses -1 against Rick Roufus in K-1 USA with 9 wins by knockout.) of Tijuana, Mexico.

Raul Gonzalez (R, with a record of 6 wins and no loses with 3 wins coming by knockout.) of Mexico City Mexico.

Fernandez and Gonzalez will meet March 31st at the Jai Alai Sports Center in Tijuana, Mexico for the vacant IKF Pro Super Heavyweight Mexico National Title. If these were the only 4 opponents to choose from, the winner of the Gonzales - Fernandez bout would be a great opponent to face a winner of a Johnson Vs Collyer bout for an IKF Pro North American Title and the winner fight TeRangi. However, scheduling conflicts make the Collyer - Johnson bout impossible. Johnson was scheduled a couple weeks ago to fight on June 9th in Milwaukee, Wisconsin against an opponent to be announced on the same night as the Burma event so he was dropped from the list of potential fighters for the TeRangi bout. However, the Milwaukee date was just moved again to June 23rd however, it may be too late to schedule Johnson now since the Title Review Board has already moved forward in reviewing other opponents.

Collyer is too busy for a fight-off with Johnson anyway as he's doing all the leg work for a major event his company is promoting in Atlanta, Georgia on April 7th. He would not be able to start training until a couple days after his April 7th event date and anyone would be expected to get a "Minimum" of 30 days training time in before such a bout which would leave less than a month for the winner to prepare for the World title bout. Of course, this is if the only 4 possible opponents were from North America.

Who else was offered this bout? The obvious possible opponents from North America such as #8 ranked Jean Claude Leuyer (L) of San Jose, CA, USA, MuayThai Fighter Duke Roufus of Milwaukee, Wisconsin, USA and #7 ranked Maurice Smith (Below Right) of Seattle, Washington, USA were all potential opponents, however all 3 are booked for the K-1 USA event the month before in May, so their not going to take a title bout instead of a shot at the K-1 Gold! And who could blame them with the potential winning purse for the winner.

So with the addition of K-1, the Super Heavyweight bout has been almost impossible to match in both International & MuayThai Rules. Even IKF Pro MuayThai World Champion Matt Skelton (L) had problems finding an opponent when he wanted to fight for the IKF Super Heavyweight World title. His selection came to Jeff Ford (L) of Kansas City, USA.

Skelton disposed of Ford in only 2 rounds. Skelton too was asked to accept the bout with TeRangi but he turned it down because of 2 reasons.

One, the purse wasn't enough and two, he's scheduled to defend his IKF MuayThai World Title in April in England. (Opponent TBA)

So the questions are, "What purse IS ENOUGH?" and "Will the challenger for this bout come down to any of those mentioned above?" Our answer? WHY NOT!





| | | | |
| --- | --- | --- | --- |
| Ernesto Hoost | Jerome LeBanner | Peter Aerts | Ricky Nicholson |

Although it would be nice to match up one of the #1 through #6 ranked fighters in the IKF International Rules Rankings which are (Pictured above & below) Ernesto Hoost, Jerome LeBanner, Peter Aerts, Ricky Nicholson, Mike Bernardo and Ray Sefo against the number 9 ranked TeRangi but with the K-1 money awaiting, it just isn't possible.

| | |
| --- | --- |
| Mike Bernardo | Ray Sefo |

With so many sanctioning bodies out there with so many World Titles, the final answer is, "Show me the Money!" And again, Who could blame them!

With the hopes and aspirations of winning K-1 USA's (Or any K-1 Elimination tournament around the World) big money, the hopes of going to the K-1 Grand Prix and the potential of winning the big pot of gold that awaits for the winner, we agree with their desire. Who wouldn't? All we ask is "Don't complain about who we select for the World Title." Why? Because whoever it becomes will be someone we've decided is truly willing to "Walk The Walk" and prove themselves to the World.

Most, certainly NOT ALL of the K-1 selected fighters have won their share of world titles, but the majority of them surly have. And to them, all that matters now is the money they will be paid for fighting, and again, we support them, or should we say, we can agree with their desires.

The purse money K-1 brings to the sport has made the Super Heavyweights a class of it's own with some of the greatest purses available out there today... To only Super Heavyweights though. Wouldn't it be nice if EVERY weightclass had the opportunity at these purse amounts? Every rule style? Of course it would, but it's only available to the Super Heavyweight K-1 Style fighters. World titles are worthless to many of the veteran K-1 Fighters, but what about the other Super Heavyweight fighters? Yes, the others. For one thing, K-1 is an "INVITATION ONLY" Tournament. Just because your a Pro Super Heavyweight doesn't mean you can attend. You have to be invited to the K-1 Elimination Tournaments and this is where Politics comes in...

Many of the K-1 Promoters (Excluding Mr. Ishi) use the power of their K-1 Promotions to control other fighters, trainers and promoters in their region. As many have told us, "It's good business to be friends with the man with the K-1 Power in your country, like him or not." In the USA that man with the power is, Scott Coker of San Jose. That is, if you or one of your fighters is a Super Heavyweight K-1 Style fighter. If so, make friends with Coker because he's the connection between you being just another Super Heavyweight Fighter and being a K-1 Super Heavyweight Fighter, having an opportunity to win the big K-1 money.

Coker did a great job with promoting K-1 USA his first time out last year but it was no surprise to us. Coker is an Excellent Promoter and has proven himself in our eyes as the Best Promoter in North America and clearly one of the Best in the World! Keep in mind we have a lot of great promoters in the IKF, however none have the financial support Coker has, (or had, see below) from ESPN. It takes a lot of money to promote the shows he promotes which is the key to his success. His promotions, whether 1, 2 or at the most, 3 per year, are the largest events in North America as far as number of PRO Fights and crowd size. They are also the only large events ISKA sanctions as well which means they have been very important to the existance of the ISKA as a sanctioning body. He's always had a Great TEAM working with him (Mike Sawyer, Tony Thompson, Ernie Reyes, Fairtex, Javier Mendez, Cung Le's etc. etc.) to make the events a success they are and of course, having the ESPN money ($90,000 per event) or K-1 money ($$$) behind you helps you do GREAT Things. There have been others with the money to do great promotions in the past, but somewhere failed at their efforts. Coker is consistant and he's still doing successful events with gates that reach over $100,000 plus. But the fact is, He doesn't talk about it, he DOES IT! He's now ready for his second K-1 Promotion in May in Las Vegas, Nevada, USA.

Coker didn't stop at a simple K-1 Promotion though. He also carved out a much needed deal with the K-1 people to allow his sanctioning body ISKA (Coker is an owning partner in the ISKA) to sanction the event as well. But what will they sanction? No one knows exactly but it gives the ISKA a much needed event since they do very few events around the world now days. It also gives ISKA the Power Stroke it needs to persuade promoters, trainers and fighters to work with them as well. However, it may also be unfulfilled promises to them all as many discovered over the years with other promises ISKA has made to them, unrelated to Scott Coker though. But thats another story time will tell on it's own...

It was a more needed move since ISKA lost their ESPN 2 contract last October (2000) which will be a big blow to Coker's impressive San Jose CA USA events of which he use to do an average of about 2 per year. Will we ever see them again? We hope so for the local Bay Area California crowds of which some 6,000 spectators would attend. Without the ESPN Deal to support the San Jose mega events, Coker needed a new game and the new game in town now is K-1. Does his K-1 Status play some politics with the North American Super Heavyweights and their trainers? Wouldn't this be true with any big time Promoter like Coker? Of course it would. If your the promoter doing the biggest shows in the country, everyone wants to do what they need to, to work with you and again, who can blame them.

Back to the Super Heavyweight search... We looked all around North American for Super Heavyweights as well as in Europe. Our findings came down to;

Who was worthy of such a Title Shot.
Who was available on the date of the bout.
Who is not asked to fight in the K-1 USA.
Who wanted to take the bout!
Who will accept the purse offered.
Who will accept the conditions offered.

As of today, March 19th, 2001, we have narrowed it down to 3 selections. Lane Collyer of Atlanta Georgia, USA and 2 other fighters we are still reviewing. Keep watch for the final pick which will be announced by the end of this week. And as far as those who got that much awaited K-1 USA Call from Mr. Coker... Best of luck to all of you gentlemen and whoever wins, best of luck in the K-1 GP as well.


Hiriwa TeRangi


Jason Johnson


Raul Gonzalez


Maurice Smith
---

Back To The IKF K-1 USA PAGE, Click HERE!
Back To The IKF NEWS PAGE, Click HERE!
Back To The IKF HOME PAGE, Click www.IKFKickboxing.com