WEDNESDAY, February 27th, 2013, AT 10:30 AM/ PST
---
"Every man dies, not every man really lives."
Braveheart Movie, William Wallace


We ALL Lost A Legend Today...
Ramon "The Diamond" Dekkers
Passes Today At Only 43
Steve Fossum, IKF President
Images From Various Web Sources & Facebook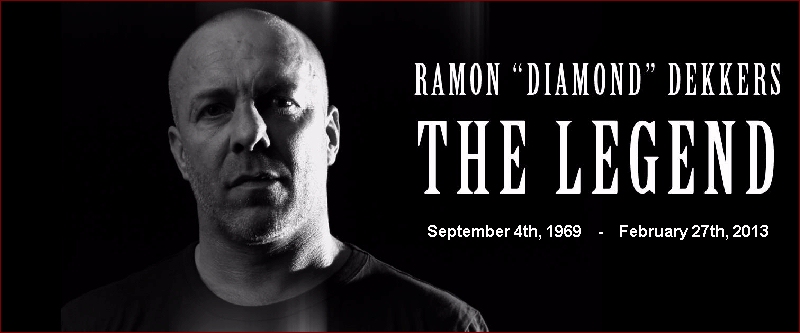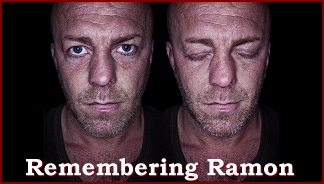 Remembering Ramon
Ramon Dekkers Documentary
This is one of those times where someone's accomplishments are in some ways, "Beyond Reality".
With this being said, we can only hope that we do justice to an article that will try and explain to everyone here, just what a true "LEGEND"
Ramon "The Diamond" Dekkers
was to everyone who knew of him either directly or indirectly around the world.
Earlier today, we lost this Legend who while in his hometown of Breda past away. According to sources, Dekkers was training on his bicycle (Not a Motorcycle, a regular bike) and he collapsed in a tunnel after feeling light headed and never regained consciousness again.
A few bystanders attempted to assist him using CPR before emergency services (R) arrived who also attempted to revive him, but to no avail.
The final determined cause of death was a heart attack.
A snap of our fingers and a moment passes, and just like that... He's gone... Death is something we are all aware of but we all think it's suppose to happen naturally, as we grow old. Yet, like other greats such as Andy Hug Dekkers has left us all asking "Why..." And of course, none of us know the answer. We can only hope that his passing had some kind of meaning, that he was taken from us because he was needed somewhere else for a greater cause. But we will never know. What we do know is in his passing, many want to know how it happened, how did this great, strong man die... Those questions will be answered in the weeks to come, but for now, we feel it's more important to remind everyone here, how this Legend became such, and tell you just a little bit about how he lived...
Ramon Dekkers was born in Breda, North Brabant, the Netherlands. He began learning martial arts around 1986 at age 12, studying judo for a few months. He then started boxing for a year. In 1986, at the age of 16 he first walked into Cor Hemmers Gym in Breda. As soon as he saw Muay Thai he knew this is what he wanted to do. Hemmers is a Dutch kickboxing trainer associated with the Golden Glory gym in Breda, Netherlands. Along with training Dekkers, he has trained numerous World Champions and contenders in both kickboxing and mixed martial arts including Heath Herring, Stefan Leko, Alistair Overeem, Bas Rutten, Gökhan Saki and Semmy Schilt.
Hemmers saw great talent in Dekkers as he had naturally explosive power and after a few months felt that he was ready to fight. During Dekkers early days of training his mother brought him to the gym and dropped him off every day, and picked him up after training. During Dekkers' training, Hemmers became more and more involved with his mother, and the two eventually married.
Dekkers had his first fight at the age of 16 and won by knockout. This bout was matched at approximately 56 kilos (123 lbs). For the first part of his career he was managed by Clovis Depretz who also managed Rob Kaman. In the twilight of his career Cor Hemmers was his manager. Ramon had his first international contest against Richard Nam of France. Dekkers lost the fight on points but Nam was European Champion at the time. At the age of 18, Dekkers was awarded his first title shot was on November 15th 1987. He fought Ramkisoen from the respected Chakuiriki Gym trained by Tom Harinck. Dekkers won this fight by knockout with a high kick in round 2 winning the Dutch Featherweight A-Class Title. Nam and Dekkers rematched on February 27th, 1988 for the MTBN European Featherweight Title. This time Dekkers won the fight by knockout with a left hook, cross to body combination in the fourth round.
Dekkers was one of the biggest Western legends of Muay Thai with over 200 fights to his name. During a 20 year fight career he was an 8 time World Champion. What made him a Legend though was not the "Titles" he won, but "Who" he fought. He fought in Thailand in the top stadiums of Lumpinee and Rajdamnern against the Thai's own champions. Not only did he beat a lot of them but often when he beat them it was also by knockout! As well as fighting the top Thais, he was a true warrior and would fight two times a week if someone challenged him. Many of his losses were on points as he often took fights too close together. He soon became known as "The Diamond".
On Sunday March 18th, 2001 he fought what he thought would be his Farewell-Retirement Fight against Marino Deflorin in Rotterdam, Netherlands, winning by TKO at 18 seconds of round 4 with his famous left hook. Throughout the bout, he controlled the fight, displaying the style and aggression he had been known for, for so many great years. After the fight, Dekkers joined the "Golden Glory" team members center stage for a finale. Rob Kaman came down the rampart, Golden Glory torch in hand, presenting it to Dekkers, who in turn passed it to each team member, as video clips of his victories were shown on the display screens.
After his retirement he kept himself busy training his two teams, Team Dekkers and Golden Glory. However, 4 years later he surprised the fighting world by agreeing upon a contract with K-1 to try mixed martial arts. Of course, Dekkers had never fought MMA, and took the fight by a few days notice. On March 26th, 2005 in Saitama, Japan he fought Genki Sudo who at the time had an impressive pro mma record of 11-2-1. The fight was on the Hero's 1 event. Sudo won the bout by Leglock Submission at 2:54 of round 1.
Prior to the MMA bout, Dekkers manager Bas Boon also arranged at least one more standup fight on regular K-1 Rules. Dekkers fought American Duane Ludwig in a Superfight during the K-1 Max 2005 event. A few days before the fight Dekkers injured himself, tearing a ligament in his right shoulder. The entire fight he punched only with his left arm, so he could not setup his famous boxing combinations. Nevertheless Dekkers knocked Ludwig down in every round, and won the fight by decision.
K-1 2005 Ramon Dekkers Vs Duane Ludwig
Youtube Video - Click HERE.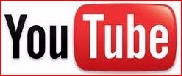 His final retirement was a Superfight against Joerie Mes at the K-1 World Grand Prix 2006 in Amsterdam on May 13th, 2006. After both fighters suffered knockdown in the second round, it was Mes who earned the decision victory. Immediately after the fight Dekkers took the microphone and announced his final retirement. After retiring he went back to Breda to continue to teach Muay Thai while also traveling the globe teaching seminars...
Dekkers was one of the first Dutch Kickboxers to really make an impact in Thailand. He was instrumental in helping the sport of Muay Thai and Kickboxing to evolve to what it is today and will always be remembered for his accomplishments in and out of the ring. Although there is much to say about how he lived, there are no final words to express our sorrow in his passing. No final words because individuals like Dekkers stay with us the rest of our lives, and to many of us, there is nothing final in his passing, only the passing of time. Our memories of Dekkers will last forever in a lot of us... However, his name and what he brought to this sport will last long after all of us are gone, for everyone here knows... Diamond last FOREVER...
In closing, Ramon's final Tweet on his Twitter page reminds us of who he truly was even after he stopped fighting in the ring. He was a true Ambassador for Muay Thai & Kickboxing who always saw the good in the sport and was excited about it's future. He proved this in his last "Twitter" comments which read,
"How exciting the future looks for kickboxing...
Glory london Glory istanbul Glory milaan !!! Everything on Eurosport!!!"
(4:26 AM - Feb 27, 2013)



Rest in Peace Ramon...You are one of God's Champions now...

And Remember...
"Diamonds Last FOREVER!"

FIGHT STATS

Total 221
Wins 186
By knockout 95
Losses 33
Draws 2



TITLES HE WON

Dutch Featherweight Champion
MTBN European Featherweight Champion
NKBB European Super featherweight Champion
IMTA World Lightweight Champion
IMTF World Super lightweight Champion
IMF World Light welterweight Champion
WPKL World Welterweight Champion
WPKL World Super welterweight Champion
WPKF World Middleweight Champion
WPKL World Middleweight Champion



NOTABLE FIGHTERS HE FOUGHT

Some of these he has fought several times and there are many others not listed here, these are just the most famous.

Namphon Nongkee Pahuyuth (2-18-90 in Amsterdam, Netherlands (W) & on 4-20-90 in Bangkok, Thailand (L)
Cherry S Wanich (3-27-90 in Amsterdam, Netherlands (W) and 1995 in Bangkok, Thailand (L)
Coban Lookchaomaesaitong "The Crusher" (4-21-91 in Paris, France (L), 8-6-91 in Bangkok, Thailand (W) & 2-28-92 in Samut Prakan, Thailand (L)
Joel Cesar (9-23-91 in Paris, France (W) and on 10-25-91 in Paris, France (W)
Saengtiennoi Sor. Rungrot "The Deadly Kisser" (3-22-91 in Bunkyo, Tokyo, Japan (L), 9-3-91 in Bangkok, Thailand (L) and on 4-27-91 in Amsterdam, Netherlands (W)
Sakmongkol Sitthichok (11-26-91 in Bangkok, Thailand (L)
Orono (4-26-93 in Bangkok, Thailand (L) and on 4-8-95 in Bangkok, Thailand (L)
Joe Prestia (4-9-92 in Paris, France (W) and on 6-20-92 also in Paris, France (L)
Gilbert Ballantine (10-8-89 (L), 9-20-92 (L) and on 2-20-94 (W) all in Amsterdam, Netherlands)
Chanoy Pon Tawee (2-93 in Hamburg, Germany (L)
Decharwin (6-6-93 in Rotterdam, Netherlands (W)
Pralomran (1-27-95 in Breda, Netherlands (W)
Jomhod Kiatadisak (12-5-96 in Bangkok, Thailand (L)
Hassan Kassrioui (11-16-96 (W) and 11-10-97 (W) both in Amsterdam, Netherlands)
Rayen Simson (3-23-97 in Roosendaal, Netherlands (L)
Gerald Mamadeus (6-1-97 in Amsterdam, Netherlands (W)
Namphon Nongkee Pahuyuth "The Ring Genius" (2-18-90 in Amsterdam, Netherlands (W) and on 4-20-90 in Bangkok, Thailand (L)
Jerry Morris (2-27-97 in Hattem, Netherlands (L)



INFORMATION LINKS
A FEW on the "MANY" Presentations Out There Featuring Ramon Dekkers