2004 IKF
North American Classic
The True Test for All NORTH AMERICAN
Amateur Kickboxers!
Looking back...



Last years event (The 6th year of this event) there were a total of 258 registered amateur Kickboxers between the ages of 8 and 45. Of them, 216 actually made it to "The Show" to "Walk the Walk" for the 62 IKF/TKO North American Titles up for the taking. Of those 216 fighters 133 were above the waist Full Contact American rule style Kickboxers, 52 were International leg kick rules and 29 were MuayThai fighters. Those 216 fighters fought a record number, 150 bouts over 2 days to determine the best amateur kickboxers in North America in their perspective divisions. In the end, there were 58 IKF/TKO USA Championship Title bouts fought with 4 Walkover Champions as 62 Title Beltsd were awarded at a cost of $235.00 each.
The 2004 event was a huge success as fighters and trainers came from all over North America to "Walk The Walk!" Some would be victorious in their quest to be called the 2004 IKF/TKO North American Amateur Kickboxing Champions, while others would need to say at least they gave their all amongst the best. This year we will again welcome amateur kickboxers from USA, Canada, Mexico, Bermuda, Greenland, Puerto Rico and the Virgin Islands. Based on the six years the event has been held, not only has grown yearly in its number of competitors, but it also has become the standard assessment for amateur kickboxers in North America.

The IKF Amateur Championship Tournament is a unique event for kickboxers and is the kickboxing equivalent to the "Golden Glove" tournament for amateur boxers. The event is the incubator for the future of the sport. The fighters compete at regional seeding events held throughout North America to determine their seed/ranking for the Championship Finals Tournament. Those competitors that do not compete in a Regional Seeding

Event will have to start from the bottom and fight their way up to the championship match. In this process of elimination, competitors could fight up to three to four times over the weekend before winning the championship. Each match is three rounds in length and two minutes each round. The competitors pay an entree fee to help cover tournament expenses and also pay their own travel expenses to attend the event.
Most competitors don't mind the expenses and are even more motivated to try harder knowing that winning one of the $235.00 hand made Brass & Leather IKF North American Title Belts is worth it all! The Champions also receive custom jackets with the IKF Tournament logo and a pair of autograph boxing gloves also embossed with the IKF Tournament logo. All the 2nd place finishers will receive a finalist medal and everyone will receive a Finals competitor certificate and a Wipps Brainpad/Mouthpiece courtesy of Wipss Products! They can also rest assured that the tournament has fair judging and safety precautions, therefore rules of competition and headgear like in amateur/Olympic boxing is strictly enforced.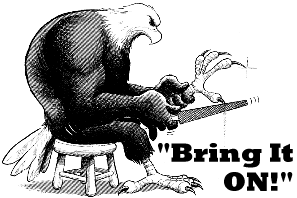 Every year the level of competition improves greatly. Like any event such as this, in previous years following the first, more kickboxers hear of the quality of the event and more come out of the woodworks to "Walk The Walk!" Some were confident of victory before it all started found themselves after the event saying, "oh well, they really came to fight this year...I'll be back to go for it again next year!" They now realize that the IKF North American Classic Amateur Championship Tournament is a must for serious kickboxers and truly sets the standard for who are TRULY the best Amateur Kickboxers in North America!
The International Kickboxing Federation has been the front runner in recognizing past champions who have contributed to the sport of Kickboxing. It doesn't matter which organization they fought for, the only thing that matters is that they are recognized kickboxers who helped grow this great sport in their respective divisions or styles.

Last year's tournament, as in past tournaments, had many past and current amateur and pro champions who realize the impact of the IKF Amateur Championship Tournament. Many of them are now training up and coming champions of their own. Just to name a few of those in attendance over the years have been Kickboxing Champions Kevin Hudson, Scott Mincey, Carter Williams, Ronnie Copeland, Joe Lewis, Randy Pogue, Dave "Madman" Marinoble, Anthony "Powerhouse" Bartenelli, Duke Roufus, Kongnapa, Mike Labree, Jim Zbilski, Jimmy Stewart, Johnny "Superfoot" Davis, Chuck Wolfe, Bookerd Fairtex, Bob "Thunder" Thurmond, Curtis Bush and many others...
Past and current champions alike are excited about the IKF Amateur Championship Tournament. Past champions know that it was their blood, sweat, and tears that provided this moment for fighters today. These great champions promised even more participation from their gyms for the 2005 IKF North American Amateur Championships and were proud to be a part of this momentous event. So, amateur kickboxers across North America..., the "white glove" is off, the line is drawn in the sand and the challenge is issued, Train hard and get ready to
"WALK THE WALK"
to the
2005 IKF North American Classic Amateur Kickboxing Championships!
YOUR TRUE TEST TO BE THE BEST!
Bring It ON!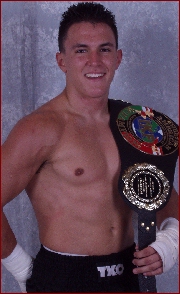 ---
THURSDAY, September 2nd, 2004, AT 1:10 AM, PT
OVERWHELMED!
By Steve Fossum - Photos By Glenn Berg
2004 IKF/TKO North American Classic: It's taken me a while to get to this "First" article, but needless to say, I have just been Overwhelmed over the past 3 weeks! That word... Overwhelmed... It pretty much explains my personal feelings I believe. It was one thing after another that just out-did whatever it was that looked to be the biggest thing at the moment. It started long before we left here for Orlando for the Classic, but in terms of Overwhelming things, it really started with the 3,000 mile drive there... To the 2004 IKF/TKO North American Classic. Ya, I'll say this was the beginning. Over 3,000 miles, 13 states in less than 48 hours... when we arrived in Orlando, we thought we had the best story to tell. But this experience was just beginning...
We got settled into our IKF Orlando office and prepared for the rest of the party to arrive. You see, to me, we all brought a party to Orlando because as some of you know, several of those in Florida were unable to attend this party, by no fault of theirs. It wasn't long until the nerves of anticipation set in and all I kept thinking was "Let's Bring It ON!"
It was Friday the 13th and for most of us it was simply known as Registration day. However, some outside elements caused some restructuring in our registration ideas which left us with long lines for everyone, but no excuses. To us, we weren't thinking about what was coming, or for the most part, what was already here... a very Black, Friday the 13th for those outside our building.
I take the blame for the long lines and Promise to make things better for the 2005 Classic. More stations, more scales, staggered times for various genders, rule styles, the answers to this problem are there, it just may take a bit of time choosing the correct ones.
In all, *216 fighters (*This was the final number by fight time, counting those who arrived during the night and the next morning) somehow made their way from all around North America, despite Orlando Airport getting shut down due to, of all things, a Hurricane warning. Over the next few hours of registrations and the welcome meeting, there were more stories to tell, but more on these later in the week. For now, I'm just hitting the highlights...
The new record of 216 registered fighters was Overwhelming! We were extremely pleased that the incoming storm didn't keep many away. This at the moment was the new high for us all, but it seemed short lived... Word had it that a more massive surprise was coming our way... A fighter named Charley who wore no pads and stopped at no round bell and most of all, he was coming with a Knockout punch few fighters will ever feel!
Hurricane Charley was planning on putting a stop on more than us though, he was making a visit to every corner of the ring, I mean the state... of Florida. When Charley hit land at 3:48 PM of Friday in Punta Gorda Florida it had sustained winds of 140 MPH and gusts of up to 165 MPH, and headed straight for us. At 9:17 PM it blew into Orlando and surrounded our Hotel at sustained winds of 90 MPH and gusts of 105 MPH. Were there stories to tell here? Just ask Gene Fields... Of course there were. Still, this will be yet another story to come.
By 1 little after 10:PM we had all survived the storm and as Pam Peterson put it on the message board at 10:19, "hurricane charley came and went. he didnt win any title belts. ;-0." So our work continued on into the weeeeee hours of the morning. Finally at about 4:30 AM we got all the fight brackets posted. In all, it was going to be a record weekend of 216 bouts, surpassing the old record of 207. There was time for about 2 hours sleep, wait, who am I kidding, don't be a slacker Steve...1 would be plenty.
When morning struck we were all Overwhelmed at what took place during the night. The damage outside didn't seem to effect us inside, or at least not yet... Since our equipment & product sponsors couldn't make it in due to Charley, we were forced to improvise, overcome and adapt. Thanks to people like David Flurry Sr. from Iowa and and Terrie Storm from Nebraska, they teamed together and went shopping out in the devastated city looking for stop watches, buckets and other needs. Needless to say, they saw "A LOT" of Orlando before they found all we needed.
Just when we thought things were a go, I looked up to see the tired and determined faces of the fight team from Indiana. No way we could turn them away... We had to re-do the fight brackets. They came through the night, through the Hurricane after their flight was cancelled into Orlando to "Walk The Walk" and we sure as heck were not going to send them walking away! sure it caused delays, but looking back, I would not have did anything different! They EARNED the right to be a part of this event, just like the others did that arrived from Arizona after midnight. In fact, SEVERAL Teams had to make other arrangements to get to the Classic. They didn't give up, they found a way and Made it Happen! Some of their stories are simply Overwhelming!
By the time we were ready, we had been delayed almost 3 hours. No need to hide it, we were LATE! I would like to use the Hurricane as an excuse, but in the promotional business, there is no room for excuses, so simply put that blame on me. I'm sorry we started late, but I'm glad we started period!
When things got going, they CLICKED! Each of us had our jobs to do and all performed with perfection. From the fighters, the trainers, work staff, officials to the TKO Gear, this was a day of pure PERFECTION! At days end we had heard more and more about the devastation of Florida. Lives lost, property damaged. It all made our work and efforts seem a bit meaningless in the grand scoop of things. Still, we all had come to Orlando with a goal in mind. To be a Champion at everything we did this weekend and through it all, we found more Champions than expected.
Even those who didn't make it to the Sunday Finals round found themselves as a Champion... Simply because they were HERE, with their PEERS to
"Walk The Walk!"
Saturday night didn't last long, especially when I only missed about 2 hours of it for some little thing called sleep... A few meeting with those I had time to meet with and before I knew it, the time of Saturday night had past and it was time to start again. But today would be different, for today was Championship Sunday!
In the morning of Championship Sunday, we had a few more delays but nothing like Saturday. After we delt with the issues at hand we were all ready to "Walk the Walk" for the Titles! We were already Overwhelmed enough as it was but there was still more to come.
Sixty Two IKF/TKO North American Classic Championship Belts lay spread out on the awards table looking for a home. My opening words for Championship Sunday focused on the headline in the Orlando Sentinel newspaper which read "POWERLESS". Of course this was due to all the power outages across Florida, but the lights were on here, and there had already been plenty of Power, with much more to come!
I opened my morning welcome speech with, "Powerless? I don't think these newspaper guys walked in this room yesterday because everyone here saw plenty of POWER!"
During the opening we announced we would be putting a fund raising basket for the relief fund for those who could to help out some who were less fortunate than us over the weekend during the storm. We raised a little over $500.00 and we donated 100% of it to the local relief fund. More on this, with a photo in yet another article later. A few words more and on came the song. The theme song started last year that would set the tone for Championship Sunday... "We Will Rock You!" And like last year and every year before, THEY ALL DID!
Bout after bout there was a new IKF/TKO North American Champion was crowned. (More on these bouts in my next article) As if Saturday was not enough and all before it, I was once again OVERWHELMED by what I was seeing. If you wanted to see THE BEST in Amateur kickboxing, just look up to either of the rings because it was happening right in front of us all. Often too fast because the fights were just one after the other. Oh how great it would have been if only we had the time to have ONE Championship bout going at a time so we could watch every second of it. As I get older, I tend to realize more and more that TIME is more important than material things. We can have all the money in the world, but we can't buy time with it. Some fighters needed just a little more time on Championship Sunday. Maybe one more round would have made a difference, but who knows. Time was moving right before our eyes and we couldn't slow it down to enjoy it all. It was all taking place so fast, once again, yes, it was Overwhelming!
By days end on Championship Sunday, I must say, I was exhausted. However, the high from the day kept me and many others wide awake. There wasn't enough time to talk with everyone. There's the fault of that TIME thing again... Some of those I missed at the end, because there wasn't enough TIME. If only we had more Time to shake more hands, give another hug, if not just to say good-bye for now and Thank You for such a great job done on an incredible weekend.
This weekend belonged to ALL OF US who were in that room. The fans, fighters, trainers, staff and officials. "WE" as a TEAM, a TEAM of those who love our sport, that "Walked the Walk" before, during and after it was over. "WE" made this event a success, far past any politics of letters, people or other silly beliefs we read about on the message board weekly. Letters didn't matter on this weekend because for one weekend, we all gathered during a moment of TIME and space to give our all, and in the end, "WALK" away OVERWHELMED at what all we had accomplished. Proud of our efforts, but more importantly, PROUD to be a part of this great sport of KICKBOXING!
From the bottom of my heart, I sincerely say, "Thank you ALL for allowing me to share your valuable TIME with you on such an Overwhelming weekend. I cannot be prouder of our sport than I am today, or prouder of the individuals who make up our sport. From the smallest of fighter to the largest, the youngest to the oldest in all the rule styles, YOU IMPRESSED EVERYONE! Win or lose, you Walked the Walk and NO ONE can EVER take that away from you. EVER! You fighters, trainers, officials and of course you fans... Thank You all for being such a valuable part of my life... I think I'll rest now..."
Goodnight...

Sincerely,
Steve Fossum
IKF Kickboxing