Dear Coaches, Athletes, Trainers, Officials, Family Members Friends and Fans,
This will be the 7 Year Anniversary of the IKF Amateur Kickboxing Championships. The dates for the event have been confirmed for August 19th, 20th & 21st. With the exception of the potential growth rate of the event we plan to have 70 Championship bouts at this years Championships. As we have said in previous years, this event is not, and has never been promoted by just 1 individual. It's a complete TEAM EFFORT. Without regional directors/promoters there would be no local links to many of you for this great event. Without their efforts, many of you might not have known about this tournament so on behalf of us here at the IKF Headquarters we would like to acknowledge the great work of our Regional Directors. Without their great work, there wouldn't be an IKF Amateur Kickboxing Championship Tournament!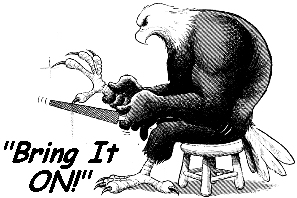 Many more individuals make this great tournament possible as well which include all the coaches and trainers who put in countless hours with their only return being the look on each of their fighters face after a much deserved victory. It is their efforts that bring the participants to the Championship Tournament Events to truly "Walk The Walk" and become a TRUE Amateur Kickboxing Champion. Without trainers, there would be no fighters. Without fighters there would be no fights. Without officials, there would be no order and without the support of family friends and the fans of this great sport, none of us would be doing what we love today in this sport. We cannot forget the great support of the sponsors who we hope to have involved with this event as well as other IKF Sanctioned Events around the world. Please support the sponsors of our IKF Championship Tournament as they have proven their desire to support our sport and "Walk The Walk" with us. Wipps will once again supply their dynamic BRAINPADS to all the fighters who weigh-in at the finals. This is a great product which receives a strong endorsement from the IKF. How strong? We sponsor a web page here on the IKF site just for fighters safety with articles about the product. See it by clicking HERE! Thanks to another GREAT TEAM EFFORT, by all involved, we will present to you
"YOUR"
2005 IKFNorth American Classic
Amateur Kickboxing Championship Tournament
And remember, there is no "I" in TEAM! Thank You ALL! Now lets all...
"WALK The WALK!"
Sincerely
Steve Fossum
IKF World President